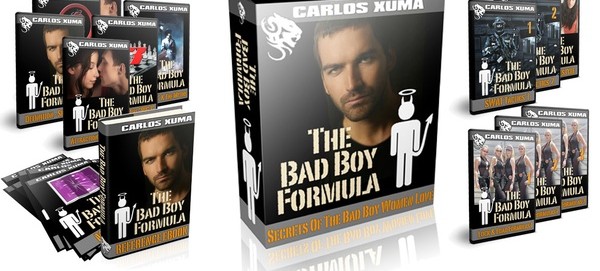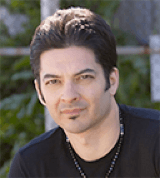 In this review, I'm going to take a scalpel to Carlos Xuma's "Bad Boy Formula" with the intention of finding out whether or not this program is a) effective; and b) worth your time and money.
The basic premise of Xuma's program is simple: instead of being the nice guy who finishes last, you need to learn how to be a "bad boy" and use this edgy image to land a date or get a girl into your bed.  So, how does it measure up?
The best thing about this program is that it solves a fundamental problem that all men face when they're trying to get laid or find a girlfriend — being too nice!
Even though it's a fairly expensive program, Carlos Xuma's "Bad Boy Formula" is still one of the very best pickup guides on the planet.
Overall Rating: 90%
Visit The The Bad Boy Formula Official Website

If there's one thing that I've learned in my years working as a dating coach, it's that most guys have absolutely no idea how to act around hot women.  There's a general misconception that you need to treat women with the utmost respect — that you need to compliment women frequently, and that flowers and chocolates are the key to a woman's heart.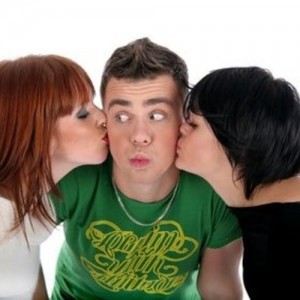 Well, as Carlos Xuma clearly points out in the free video presentation on his website, this premise is completely false.  Women love the thrill of a chase, even if they don't admit it openly, and that means that nice guys really do finish last.
So, if you're the type of guy who tends to be too nice… who tends to tell a girl how beautiful they are, and how much you adore them… then this program really is your saving grace.  It will teach you how to channel your inner "bad boy," and how to use that "edge" to strike a balance between being a nice person and a guy who gets laid by hot women.
Xuma, who has been one of the leading 'pickup artist' authors for nearly a decade, has done his homework.  The "Bad Boy Formula" breaks down several things, such as:
The underlying scientific reasons for why women often prefer "bad boys" to "nice guys";
The common things that men often say that end up ruining their chances with a girl;
The way to strike a balance between your "nice" personality and your inner "bad boy";
What you need to say to keep her interested for long periods of time; and
How to turn a casual date into a long-term relationship.
In addition to offering a ton of quality information and guidance, the program itself is impressive, because it includes a comprehensive e-book, a series of video lessons, and an audio program.  And best of all, this entire program is digital, so you get access within minutes of signing up.
There are very few downsides to Xuma's "Bad Boy Formula," and it will almost certainly improve your 'pickup game'.  But the one weakness, in my humble opinion, is the price:  as this review was written, the program was selling for $97.
Is it worth the price?  In my opinion, yes… and that's a resounding "yes" if you're the type of guy who often tries to be "too nice".  If that sounds like something you've been guilty of in the past, then Carlos Xuma's "Bad Boy Formula" is definitely for you.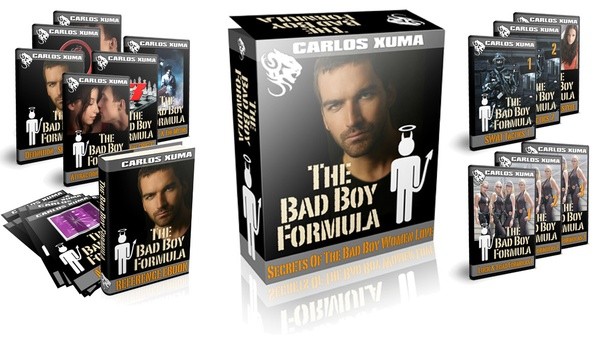 Click Here To Visit The "Bad Boy Formula" Website