So you want to make your ex girlfriend notice you, huh? Maybe you even want to make your ex girlfriend a little bit jealous. Well, luckily, there are a ton of ways you can do this, but first you have to remember that making your ex girlfriend notice you and talk to you again can be pretty tough depending on how things ended. So first and foremost …
You Have To Hit The Kill Switch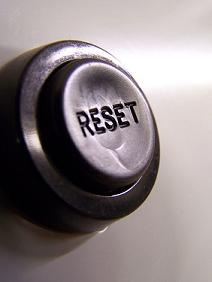 Yes, depending on how your last relationship ended, you should be hitting the reset button. If things ended badly, then the longer you have to wait before you can get your ex girlfriend to notice you again.
Usually, you should be waiting approximately 30 to 31 days before you try and make some any meaningful interaction with your ex girlfriend. And once you press the reset button …
You Have To Concentrate On Yourself
This sounds lame, but making your ex notice you in a meaningful way means that you have to make yourself noticeable.
No, you don't want make the front page of the local newspaper for streaking.
You want to make it so that when she does notice you, it's for something positive and meaningful.
First, you need to concentrate on your fitness level and wardrobe. That is, you need to get a so-called "makeover." Yes, yes, guys, I know. Shopping for new clothes and finding new ways to style your hair can be less than fun, but I promise you that if you do a little bit to fix the way you dress, you can make your ex notice you on just this alone.
Don't forget working out! Losing even a little bit of weight can go a long ways (or gaining a little bit of muscle). But don't just do this for her, do it for yourself too. And being fit means you get to attract other women too!
Get Over Her
Second, get over your ex. I'm guessing that the reason you want your ex to notice you is because you want to get them back, or just make them jealous. However, if this is constantly on your mind, then you won't win. Your ex won't want to notice you if you're trying to get her attention.
Sometimes, not acknowledging your ex girlfriend's existence is enough to make her think differently about you. Yes, she'll be wondering to herself, "Why isn't he even trying to talk to me anymore?"
Finally, Start Getting Some Fresh Air
And have some fun! That's right, having fun is one of the best ways to get your ex girlfriend to notice you again. So go out with friends, dine out, go on some outdoor adventures.
Take pictures of yourself having fun and post them online. I guarantee you that once your ex girlfriend finds out about all the fun things you've been doing, she'll notice you in a heartbeat!
Good luck — if you have any questions, leave some comments below and I'll do my best to get back to you!