Getting your boyfriend back after a few days is one thing, but months? That can be an entirely different story.
Time on Your Side?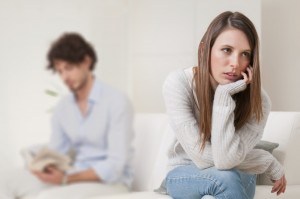 But let me start off by saying something that will brighten your day: The fact that it's been months since you've broken up with your ex boyfriend could work out significantly in your favor!
Though, it does depend on several factors: Have you been acting needy this whole time to him? Have you constantly been trying to contact him? Have you been acting jealous and strange to him? If you've answered "yes" to any of these questions, then I suggest you read this article before you do anything else.
But the reason that it works out in your favour is because your guys' emotions has had time to "reset."
At the end of any relationship, there is sure to be some negative feelings on one side of the relationship. Yes, it was probably him that was feeling these emotions at the time. Any chance of trying to fix things with your ex boyfriend during this time were thwarted by his bad attitude and generally unwillingness to try and make things work out.
But after a few months? Those feelings actually go away.
Time and That Healing All Wounds Thing
Yes, believe it or not, time heals all wounds. Currently, your ex boyfriend is in a neutral state. All you have to do is remind him of the positive emotions he experienced with you.
Okay, so it's been a few months and you still miss your ex boyfriend, but you don't know what to do next? Well, if you ever do want your ex back, you're going to have to contact him. But how?
Contact
I would first recommend text messaging him (but if you two never text messaged, then e-mail or Facebook will do). Now, you want to message him — but here's the most important part.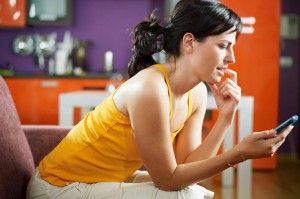 You've got to message him for a purpose. This is called, surprisingly enough, "purposeful messaging." It means you simply can't send an "empty text" to him saying, "hey" or just "what's up?" These type of messages are utterly useless.
They don't incite emotion. They don't compel your ex boyfriend to respond to you. In the end, you'll just look childish.
So what kind of message will incite a response? Well, think what kind of message you're compelled to respond to.
Got it? You're right! It's a question. But you can't ask any question, it's got to be something that he wants to respond to. It's got to be something he cares about.
So let's say for instance, your ex boyfriend was into wrestling. You could text him something like:
Hey! I just saw Hulk Hogan last night at the bars! Hope all is well. 🙂
See, he's got absolutely no choice but to message you back. It's an attractive message (to him) and he'll more than want to know more about your encounter with Hulk Hogan.
Remember, you really have to capture his interest. Many are very, very "black and white" — you can't trick them to be interested. You can only interest them. Simple, right?
So if you want to get your ex boyfriend back after months, try out this tactic to re-establish communication. Trust me, it works!