A lot of women ask me if they should text their ex boyfriends that they miss them or any sort of "lovey" text.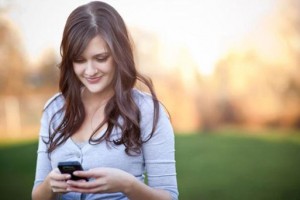 The answer is, it depends on a number of factors. How long has it been since you two broke it off? How long have you two not been talking? What was the nature of the breakup? Is he with another girl?
Try the Opposite Strategy
If you've been following my articles closely, then you already know that getting your ex boyfriend back involves using some weird and unusual psychological strategies.
What you think will work is usually the complete opposite of what does work. This is based on a solid foundation of science and research.
So if your ex boyfriend hasn't sent you any signal that he wants to get back together with you, then you definitely should not text your ex boyfriend that you miss him.
In fact, you should do the complete opposite of this first. You need to send signals to your ex boyfriend that you don't miss him and that you're completely over him.
So instead of texting him, "I miss you so much … please come back to me!"
Text him one of these instead:
"I never thought I'd say this, but I'm glad we did what we did. Hope all is well."
Or something like:
"I'm relieved that we came to this decision. I think this is for the best. Thank you for being such a great boyfriend."
It's All About Being Strong-Minded
Essentially, you are trying to sub-communicate that you are a strong-minded and autonomous woman. Men do not respond well to women constantly harassing and berating them (in fact, this is one of the well-known "un-attractors" that women can exhibit to men).
So when you do the complete opposite of what a low-level woman does, your perceived value to him will be much, much greater!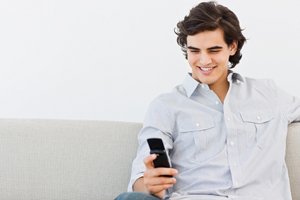 Texting him something like, I miss you is what I like to call a Weak Signal. Weak Signals are essentially the bane of attraction.
Have you ever heard the famous saying, you want what you can't get? It's 100 percent true! This goes for almost everything.
I mean, have you ever desired something so badly like a new watch or a Louis Vuitton handbag? Now say, for example, someone gave you the handbag or watch. That would be pretty nice, right? You'd probably be pretty happy at first.
But as time goes on, your love for your new handbag would inevitably dissipate — and probably quite quickly! Suddenly, that watch or handbag that you desired so much is not something that you really don't even care about.
So this is a big reason why you shouldn't text your ex boyfriend about missing him. Doing so will only let him know that he can so easily obtain you!