So you're texting with a guy you like and you're wondering how he feels about you.
Is he just being polite?
Does he see me as just a friend?
Here's how guys text the girls they like
I'll tell you what to look for in his texts to tell if he's into you or if he's just leading you on.
1. This phrase means he likes you
Here's one phrase to look for that is a guaranteed sign that he's into you:
"I wish you were here"
This might not seem like much but it's a pretty strong indicator that he has feelings for you.
Whatever he's doing he thinks that it would be better with you around and that he misses seeing you.
I'm sure you feel the same way about him. It's a great sign unless he sends it when he's in bed or at a strip club.
2. Is he flirting or is this just how he talks to everyone?
I'm going to let you in on a trick I use that can be super helpful in finding out his feelings
WARNING: This one is pretty sneaky
If you have any close friends that he also texts that you can trust not to report back to him, ask them about how he texts and compare that to how he texts you.
If he's more positive, clever and flirty when he texts you then it's a good chance that he sees you as more than a friend.
His texts to your friend:
"Hey, what's up?"
His texts to you:
"Heyyyyy 😉 How was your day?"
3. He wants to impress you
This one can be subtle, if he's clever.
But think about what he brings up.
Does he seem to be trying to give you a favourable view of him?
Does he mention all the fun stuff he's doing, the accomplishments and successes in his day to day?
"Spent the day fixing my motorcycle. Ready for the first ride of the year :)"
Any hint of bragging suggests that he wants you to be impressed by him, which means he probably wants you.
4. He trusts you with secrets and personal things
Is he willing to admit things and be vulnerable?If a guy opens up to you, this is a good sign.
"I've actually been feeling pretty down lately."
Most men won't do this for just anybody. If he tells you his secrets, his hopes and dreams then there's a good chance he sees you as more than just a friend.
5. He uses emojis
Emoji use doesn't necessarily mean anything but many guys (especially more "manly" men) will only use lots of emojis with girls they really like or feel comfortable around. Think heart eyes not eggplant and peach.
6. He's complimentary
Does he compliment you? Specifically, does he compliment you on superficial things or does he go past that into those deeper areas of your looks and personality that most guys don't notice.
This means he's really got his eye on you. This is one of a few things to look for if you're wondering how to tell if a guy likes you, over text or in person.
7. He always has time to text you
If he texts you even though he's busy this means that he wants to talk to you and isn't just doing it to kill time. This is a clear indicator that he likes you.
8. He keeps texting even when there's nothing to say
Sometimes guys may seem like they're uninterested simply because they're bad at texting. In this case, you'll know he likes you if it's clear that he's trying to keep the conversation going even when he has nothing left to say.
"So, what's new with you? :)"
If he's always the last one to send a message or if he changes the subject and asks leading questions when the conversation has gone cold, he's probably into you.
9. Does he talk about other girls?
How does he talk about other girls? If he talks about spending time with other girls and doesn't make it clear that they're just his friends then this is a bad sign that he doesn't see you the way you'd like.
"Do you know Lisa? I heard she's going to be at Rick's this weekend."
This isn't a dealbreaker but you'll need to change his view of you if you want him to see you as anything other than a friend.
10. He's sending long texts
Are his texts long? You know how when you like a guy you sometimes ramble on about nothing without realizing it? Often guys do the same thing.
If he's writing thoughtful, well crafted replies to your texts then it's clear that he's invested in the conversation.
When he replies with one word answers this is a sign that he's bored or is just being polite.
11. Is he all business?
Does he have something to gain? Often guys will look for an excuse to text you.
If you're in a class together, or you work in the same place, it can be hard to tell if he's just texting you for practical reasons.
"yo I'm stuck in Cabo. Can you feed my cat?"
Basically, if all his interactions start and end with trying to get you to switch a shift, pick him up from the airport, or help him with homework, this is a bad sign.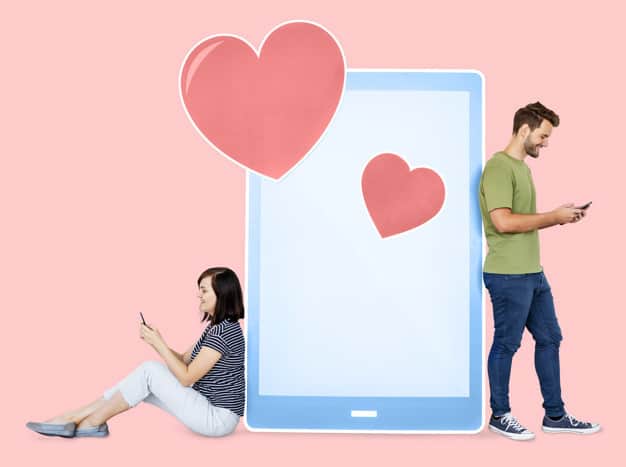 He may text you a lot but if he's just trying to get something from you and then the conversation is over, don't read too much into it.
This doesn't mean there's no hope but you'll have to take the initiative to move these conversations beyond business as usual.
This also goes for guys who are just trying to get nudes or get into your pants.
Guys like this are pretty easy to spot with their late night texts and flirty language.
Few happy relationships began with "What are you wearing?"
How can you tell if he's serious about you over text?
This one is harder. Here are some signs that he wants something serious with you
He's respectful
He responds quickly
His texts seem thought out and not random
He texts you during the day
But in the end you can't be sure until things progress beyond text. Try moving the conversation towards seeing him in person.
You don't have to be the one to ask him out (although you can).
All you need to do is bring up things you like doing, events you're looking forward to, restaurants you like, and activities you enjoy, he's going to get the hint and ask you out if he's really interested.
Your connection can be improved and strengthened with texting but a face to face element is still vital to a real relationship.
Be wary of guys who just text you for weeks or months without ever making the next move. They may not be the kind of guy you're looking for.