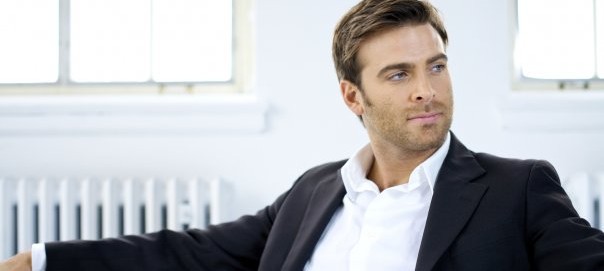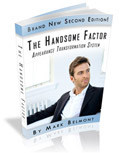 In this review, I'll be taking an in-depth look at Mark Belmont's best-selling program, "The Handsome Factor Appearance Transformation System".
The program, designed to help men look their best, covers a range of topics from grooming and hygiene to fashion and hairstyle… and offers men a number of at-home techniques they can use to improve their physical appearance.
So, does "The Handsome Factor" deliver as promised?  Read on to find out….
This one-of-a-kind "appearance transformation" program is a must-read for any guy who wants to look his very best.  With hundreds of simple techniques and tips that will help you improve your looks almost immediately, The Handsome Factor is worth every penny.
Overall Rating: 96%
Mark Belmont, both on his website and in a post here, has preached about the everyday benefits that good-looking people enjoy.  Not only do attractive dudes have an easier time finding a girlfriend and getting laid, handsome guys also get better jobs, earn more money, have more friends, and are less likely to get divorced.
In short, looks matter.
And rather than sit around and simply accept your appearance as it is, Mark advocates for taking action and doing whatever you possibly can to improve your looks and, accordingly, your lot in life.  This is especially true for single guys looking to find love or get laid: being handsome really helps when it comes to picking up the ladies.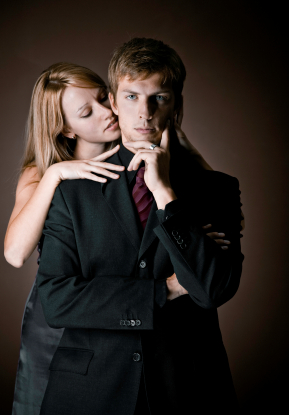 So, after nearly two years of research, Mark Belmont developed "The Handsome Factor Appearance Transformation System".  Despite the lengthy title, this program's purpose is simple: it offers men a step-by-step guide to looking their best.
I'll admit I was somewhat skeptical at first… I mean, I'd like to think I'm a decent-looking guy, so I assumed this program wouldn't offer much that I would find useful.  Boy, was I wrong!
The main e-book, a professionally produced 280-page manual, offers literally hundreds of little-know tips and techniques that will make subtle improvements to your appearance and boost your sex appeal.
The book covers everything from simple grooming (like how to shave without getting any razor burn) to orthodontics (like how to get straight, white teeth and a great smile without wearing braces or forking over thousands of dollars) to fashion (how to use your clothing to hide flaws in your body type).
Despite my preconceived notions, this book offered dozens of ideas and techniques I've never even considered… and when they're all put into practice, they add up to major improvements in your overall appearance.  And while appearance may not be everything, it sure helps to be confident with the way you look every time you walk out your front door.
In addition to the e-book, Mark's program also includes several great bonus items: a book on weightlifting from fitness guru Sean Nalewanyj, a  fat loss book that includes hundreds of great recipes, and an online dating guide from dating coach Derek Lamont.
Perhaps best of all, everyone who signs up for The Handsome Factor program also gets access to free 1-on-1 personal coaching from Mark Belmont or one of his two female staff members.  Upon signing up, you'll get a special email address where you can send questions or photos of yourself to Mark and his two lovely assistants… they'll reply with personalized advice and tips on how to look your best.
Because I'm sure a lot of other guys are skeptical about this program and its effectiveness (just like I was), Mark offers a 60-day money-back guarantee… so if you happen to already look like Brad Pitt and don't find the book useful, you can return it for a full no-questions-asked refund.
The verdict, then?  This is a hugely helpful program that every guy – young or old, stud or dud – will find useful.  Even if you may be skeptical of the entire concept, I urge you to give it a try… I suspect you'll become a believer in no time, just like me.