So you've been friend zoned by a girl you have a crush on.
You want to be more than friends but she treats you like a little brother.
Is there any way out of the friend zone?
Most guys have been stuck here at some point in their lives… and yes, it definitely sucks.
But even though she only sees you as "just a friend," there are ways you can change your image and make her sexually attracted to you.
If you properly apply what I tell you, she'll be wanting to hook up with you (and she'll think that it was her idea).
How To Escape The Friend Zone
---
Yes, the distance between her seeing you as "just a friend" and a guy she wants to have sex with is divided by a very fine line.
First, we have to analyze what you're doing right now that's making her see you as just a friend.
Mistake #1:  You're Just WAY Too Nice to Her
You take time out of your day to make her happy. You're that typical "nice guy." You're bending over backwards to please her.
As nice as this seems, it doesn't create sexual attraction. This doesn't make her want to have sex with you.
By trying hard to please this girl, you're essentially putting her up on a hypothetical pedestal, and while she might enjoy this sort of dynamic, she can't see you as an equal from up there.
You might argue that women always say they want a "kind-hearted" man, and this is true, but it's just not that one-dimensional.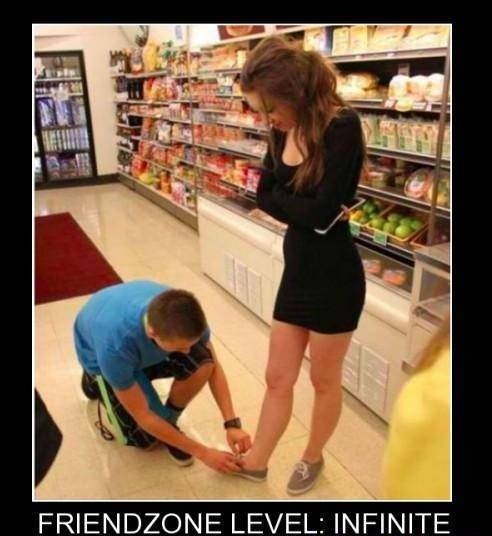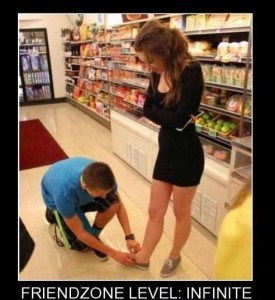 Mistake #2:  Your Level of Neediness is Off the Charts
You ask her to hang out way too much. You always want to talk to her. You always have this burning desire to text her, Facebook her, e-mail her, etc.
This is just not what an attractive guy does. At times, it might even make her think you're "creepy."
It may sound harsh but this is the kick in the butt you need.
Mistake #3: You Show Signs of Jealousy and Possessiveness
Is she hanging out with other friends? Maybe another guy? If you're friend zoned, it's probably because you're showing signs of jealousy.
This is a massive turn off for her and solidifies her decision to keep you in the dreaded friend zone.
I'm not saying you have to control your emotions but you can't let her know that you're feeling this way. Don't message her asking who she's asking hanging out with.
In fact, it's best to do whatever you can to act like you don't care.
Mistake #4: You Respect Her TOO Much
You say "yes" to her way too often. You do whatever she wants to do. You respect her decisions way too much. In fact, chances are, you probably let her make all the decisions.
Guys who are attractive don't let women do this for them.
RELATED: Signs She Wants To Be More Than Friends
Essentially, based on these four things, you need to stop treating this girl like gold. As weird and counterintuitive as it may sound, you need to start treating her worse.
What you've been taught in magazines, movies and TV shows is just a sham. The key to building romantic attraction (and not friendship) is to start acting like a man.
Attractive Traits That Make Women Want You Romantically
Now that you know what not to do, here are some things that will make you more attractive to her.
Tip #1:

Start Hanging Out With Other People, Especially Women

Yes, you guys are "best friends," sure, and you don't want to lose that, but that doesn't mean you can't start hanging out with other people.

When you do this, you'll send her a subtle (yet effective) message telling her, "I like you, but you don't mean everything to me."

Not only this, but women in general are attracted to men with a lot of friends. It's true, so use this psychological tactic to your advantage.
Tip #2:

Begin Making Her Ridiculously Jealous

Along the lines of tactic #1, make her jealous. The next time she asks you to hang out with her, say that you can't and that you're hanging out with that cute girl from work.

Don't make this sound weird, just tell her about your plans casually and let her know that you'll hang out at some point in the near future. Then, sit back and watch this make her really jealous.
Tip #3:

Tell Her About All the Other Girls Who Are Chasing You

Okay, don't BS too much here, but make it known that a couple of girls may be fighting over you. This is a trick that's called "pre-selection."

It means that if a girl knows that a lot of girls are after you, she will become naturally more attracted to you. This isn't hogwash I'm feeding you, this is real science.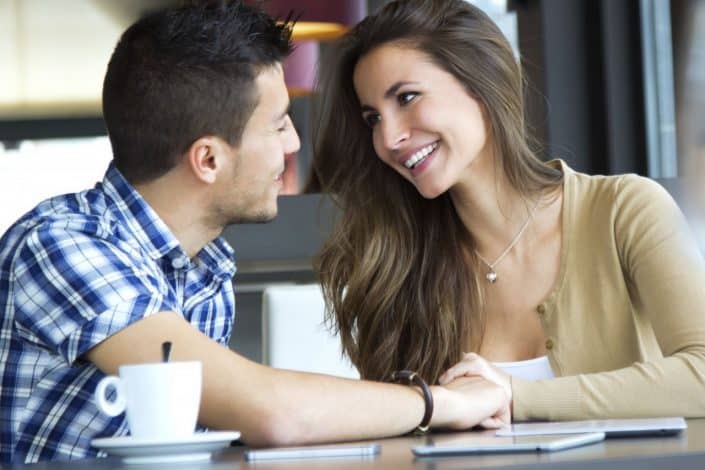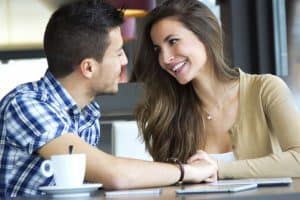 Tip #4:

Start Flirting with Her

Touch her. Tease her. Playfully push her shoulder. Playfully hold her hand. "Accidentally" bump into her.

Don't be afraid to get a little touchy-feely with her. This is how you seduce a girl, and it will sure as hell work.

Remember that the main difference between being friends with a girl and banging her is about attraction.

If she becomes attracted to you in a sexual manner, she'll want you to be her boyfriend. It's as simple as that. But first you have to shake that image of yourself.
Tip #5:

Tell Her a Sex Story

Tell her about you having sex with some gorgeous girl in the past. Tell her all the details (but make sure you have a reason to tell her about all of this stuff, otherwise she'll be creeped out).

You want her to think of you as a 'sexual being' and that she's missing out on this side of you.
Tip #6:

Use Reverse Psychology

Say things like this to her from time to time…

"You know what? I'm glad you're just a friend. I don't think I could ever date you."

"This is why we're just friends — I don't think we'd ever work out."

"You are just such a good friend and I just can't see you in any other way."

RELATED: 4 Things That Turn Women Off Instantly

By saying things like this, she'll start wondering why you can't see her in any other way. This will make her want to prove you wrong.
Escaping The Friend Zone Is A Mind Game
Thanks to the tips I've explained above, you know how to escape from friend-zone hell… so now, it's up to you to actually put these things into practice.
You can't continue to bend over backwards for a girl, compliment her every chance you get, and display traits that cause women to mentally categorize you as "friend material".
It's time to use the power of simple psychology, channel your inner Alpha Male, and force her to see you as a potential romantic partner rather than a platonic friend.