Hi,

My girlfriend and I have been dating for many months now, but she never offers to pay for anything we do together. Is this a problem and what should I do? -Broke and Confused, USA
Hey Broke and Confused,
Welcome to the weird, wacky world of 21st Century dating! This is not an uncommon situation at all because in our confused "modern" era we still combine many of the archaic, old-school romantic practices with new ideas.
Some women still appreciate – and even expect – a man to open doors for them, to drive them places in his car, and to pay for all their dates. Other women might be offended by the same treatment. It's not always easy to figure out.
In the old days – good ol' days or bad ol' days, depending on how you see them – things were a bit easier to figure out. Men mostly paid for everything and opened doors and so on to impress their dates with their sincerity and dedication. That's just how it was done. If a woman offered to pay for dinner, or even to "go Dutch" and pay half, that was unusual, even shocking.
Changing Values — More or Less
A woman opening her own car door was an unusual event. In one James Bond movie, 007 even figured out there was a bad guy dressed as a woman because he opened his own car door. And that was as recently as the 1960s!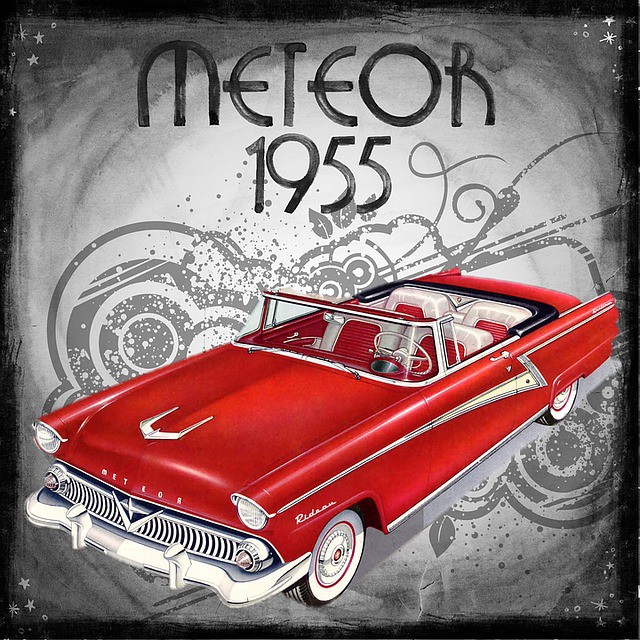 Back then, the man's opinion about the situation, his feelings about paying for everything or running around a parked car to open his date's door didn't really enter into it. My father once sold his beloved leather jacket to pay for gas for his sports car when the tank ran dry on a date. He never even considered asking his date for money. Men were expected to make sacrifices for the women they dated.
Today, though, is different. And this question deserves a more modern answer. There are several possibilities going on here. One is that your girlfriend is a true anachronism, a throwback to the previous century who fully expects the royal treatment from you. She may similarly be looking forward to a marriage where you work and earn all the money while she stays home.
There's nothing wrong with that situation if it is okay with you. You might be perfectly happy with this somewhat old fashioned way of having a relationship.
Perhaps you are looking forward to a wife who stays home and cooks and keeps the household in order, and who takes care of the kids, picks them up after school, takes them to the dentist and to sports practice. Again, this is fine if it's what you want.
Maybe She's Broke
Another possibility is that your girlfriend is broke, that she doesn't have enough money to pay for your dates. Perhaps she's paying off credit card debt or student loans, or perhaps she barely makes enough salary at her job to pay her rent and other domestic bills, leaving none leftover for anything else.
She may not have mentioned this to you because she doesn't feel very good about it. Perhaps she's ashamed that she doesn't earn more money, or maybe she blames herself for spending too much on her credit card and getting into financial trouble. Money is a taboo subject for many people because of the powerful emotions associated with it in our culture.
So be careful, kind and considerate if you bring up the subject with her. I'm not saying don't bring it up, not at all. It's important and psychologically healthy for you to express your own feelings about the situation.
You have every right to wonder about why she hasn't ever offered to pay on a date. You don't have the right to be self-righteous or angry about it, but you do have the right to ask politely.
What's really important is that you be honest with yourself about how you feel about always being expected to pay. Back in the 1950s you didn't really have the option to "get in touch with your feelings" about that sort of thing. But today you do, and you should. Figure out how you feel and then communicate that feeling, politely and respectfully, to your girlfriend.
Talk It Out
Having an honest, open conversation with your girlfriend about a tense or uncomfortable topic is good for your relationship. If you intend to continue this partnership and someday become more serious, perhaps even to get married, then you need practice talking to each other about difficult topics, particularly money issues. Consider it good training for your relationship.
Tread carefully. Money is a toxic subject for many people in our society, particularly if they grew up without enough of it, or with too much of it. It's something even experienced married couples often have trouble talking about.
But they need to figure out where their money comes from and who pays which bills, or their marriage won't work. On a smaller scale, it's important for you and your girlfriend to talk about paying for things you do together. The final arrangement you arrive at isn't nearly as important as having the conversation about it.
Ignoring the situation can lead to all kinds of festering problems down the road. Any kind of inequality or imbalance in a relationship needs to be addressed, or it causes trouble sooner or later. If you have certain expectations of your girlfriend because you always pay for everything, then you may end up fighting with her when she doesn't see things the same way.
Talking through it now, getting the issues out in the open in a respectful, constructive way, will make your relationship safer and stronger.