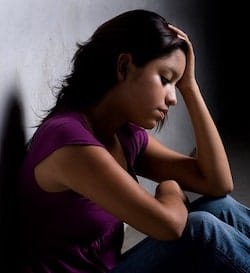 Table of Contents
---
REAL TALK: Depression & Suicide in 2020
Depression and suicide are topics that are more widely discussed than ever thanks to the Internet, social media, and public figures and celebrities openly sharing personal experiences with mental health. It seems like suicides in particular are occurring at greater rates than ever, which many attribute to the fast-paced, high stress lives people lead.
The fact that as a society we are talking about mental health more openly helps to combat the stigma and shame associated with disorders like depression and can even prevent incidences of suicide. When people feel like they can discuss mental health topics without being judged or stereotyped, they are less likely to hide their problems and more likely to seek help. Treatment will reach those who need it when mental health issues are discussed as something that is very normal, very human, and as an issue most people will go through at some point in their lives.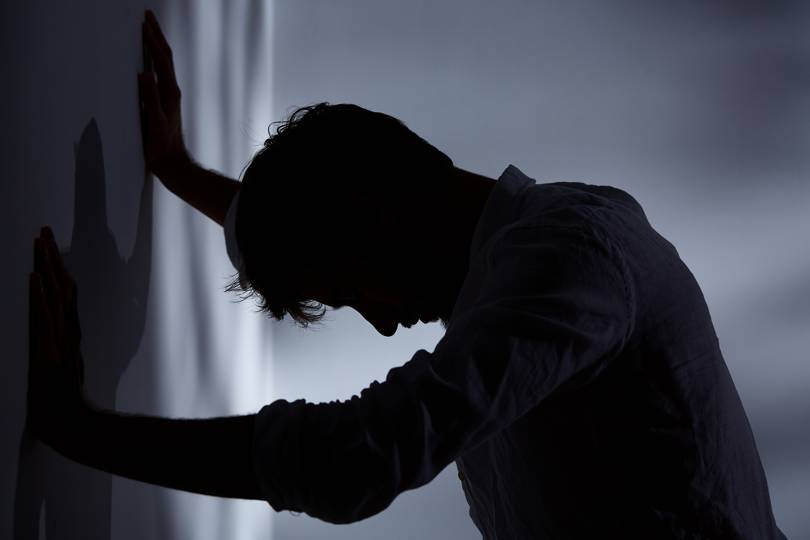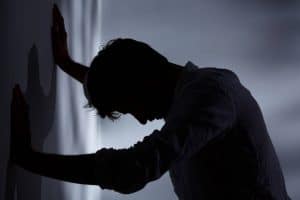 Despite depression and suicide being finally given the public concern and attention it deserves, there is still a lot of confusion about the symptoms associated with these issues, the different severity levels of depression, and how depression progresses to the point that suicide becomes an option and an outlet for problems and life stressors. Many people may also have a lot of uncertainty when it comes to knowing whether the symptoms they have require more attention and care and are not just "stress."
Most importantly, many people don't know exactly what steps should be taken if they know they are depressed or are having thoughts of suicide. There is a lot of shame and guilt associated with having these feelings, causing many people to keep these thoughts to themselves.
It's not an easy task to approach a doctor, a therapist, a receptionist, or even contact a helpline and share with a complete stranger that you're depressed or you're feeling like life isn't worth living. You might feel like you will be judged, or worse, you may wonder if you'll be considered "crazy," incompetent, or be hospitalized against your will.
Below, we will discuss depression and suicidal thoughts, how and why symptoms develop, and the reasons many people avoid treatment. We will also explain several myths and facts about treatment and what you can do to stop the cycle of avoiding treatment or denying that you need it and instead begin a journey towards a happy and healthier life.
Depression vs. Being Depressed
Did you know that you could be depressed, but not necessarily have depression? Life stressors, major changes or transitions, or failures and setbacks can cause you to feel sad or down and can trigger feelings of depression.
Events such as losing a job, getting divorced or separated, having financial difficulties, coping with health concerns, or experiencing the death of a loved one can cause anyone to experience feelings of depression. Mild forms of depression cause some difficulty with every day functioning, but people can, for the most part continue with their daily routine without much interference.
People with clinical depression struggle with doing things we typically do with ease, like getting up and going to work or school or being able to concentrate or focus on tasks.
This type of depression is rather normal, and transient, which means that you will be depressed until you grieve, adapt to the change, and gradually move on with your life. In this moving on process, the depression will fade and you will eventually feel like yourself again.
Depression that is more serious is known as clinical depression or Major Depressive Disorder. This type of depression occurs when you experience symptoms, but you find that you're not feeling better with time or as the problem that triggered the depression passes or is resolved.
People with clinical depression struggle with doing things we typically do with ease, like getting up and going to work or school or being able to concentrate or focus on tasks. Everyday activities like going to the grocery store, running errands, or cleaning your home can feel like a major chore or can be impossible in some cases of depression.
People with clinical depression describe not only severe sadness and hopelessness, but also a feeling of 'dragging their feet' through life. This is the debilitating aspect of depression because a person's every day functioning is significantly affected.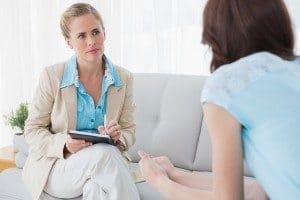 When To Get Help
How much depression affects you and your ability to function depends on the severity of your symptoms. However, moderate or severe depression can be debilitating, causing more significant effects on every day life. Severe depression can even be life threatening, as people may experience suicidal thoughts or make attempts to harm themselves.
Depression symptoms can sometimes stay with you and this is usually an indication that you might need to seek professional help. Many people wonder how long is too long to experience symptoms of depression. The answer is: It depends and can vary from person to person.
A good sign that can let you know if you should seek help is if the symptoms are severe enough to affect your ability to live your life and do every day things. Typically, people with transient depression can still go to work, cook, clean, take care of their children, spend time with family and friends, and go out and do leisure activities. You might not be feeling your best, but you can overall take part in tasks and activities as you normally would.
However, when depression is more severe, you might find it difficult to keep up with the tasks and responsibilities of your daily life. You might miss workdays or find it difficult to concentrate. You might feel too tired to do things around the house, start to isolate yourself more and more from family and friends, and have difficulty enjoying things, even the activities that you've always liked doing.
A good sign that can let you know if you should seek help is if the symptoms are severe enough to affect your ability to live your life and do every day things.
See the difference? Clinical depression usually makes people feel like doing anything takes a lot of energy and effort while mild and transient depression certainly changes the way you feel, but you can usually shake off the feelings enough to go about your life.
A key factor with more serious types of depression is the duration of symptoms. Even serious symptoms are not as concerning if you begin to see that you're feeling better within approximately 1 week or less. However, if you find that your symptoms last up to two weeks or longer then this is an indication that you should contact your family physician or a mental health professional.
Keep in mind that if you are having suicidal thoughts, even if the thoughts are brief or fleeting, you should seek medical or mental health treatment immediately. Suicidal thoughts are an indication of severe depression or other serious emotional concerns and should be treated like an emergency situation.
It's important to understand that depression typically doesn't go from feeling a little sad or down to suddenly feeling suicidal. Sudden thoughts of suicide are rare, especially among people who have never experienced severe depression. These thoughts do not typically occur in isolation and are accompanied by other symptoms, such as feelings of hopelessness and worthlessness, guilt, and severe sadness and apathy.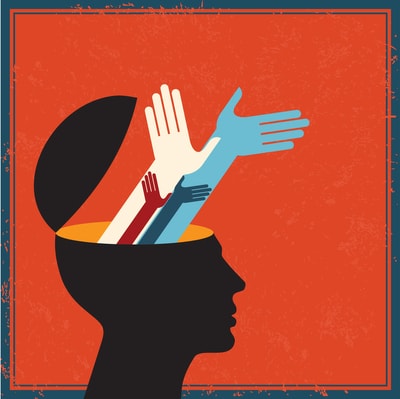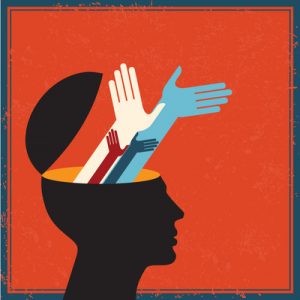 Other times, people can appear very upbeat and energetic prior to having suicidal thoughts or attempting suicide. This often occurs among people who plan out a suicide attempt. It doesn't mean that the person is 'happy,' but the theory is that when people make the decision to end their life, they feel a sense of relief. This is certainly a very tragic circumstance and indicates that the person should receive immediate mental health care. That upbeat feeling usually represents a pretty drastic change from the person's previous sad mood. This is why any sudden or unusual changes in behavior, from feeling very down to suddenly feeling upbeat, should be addressed immediately.
As you can see, there is no definitive explanation or progression of symptoms when it comes to depression and suicidal thoughts. There are various origins, reasons, and triggers for symptoms involved. Depression is often progressive in nature and can takes weeks, months, or even years to develop into a severe case where you feel like giving up or no longer have the energy to fight against it. This is a key point because it's important to stop the progression of symptoms by seeking treatment.
What If I Have No Reason To Be Depressed?
Clinical depression can happen during or after you experience a major life stressor. The stress serves as a trigger for the symptoms. However, for some people, depression can occur spontaneously or out of the blue. This means that there isn't an identifiable trigger or "reason" to be depressed, such as a stressor in your environment.
Out of the blue depression can occur due to a chemical or neurological imbalance. In this case, you should contact your family physician or a mental health professional immediately. You might need medical interventions, like medications, to correct the imbalance.
When Depression Gets Severe… Now What?
Some people may struggle with depression for long periods of time without seeking help. There are many reasons and theories to explain this and the 'why' behind avoiding treatment or minimizing a need for treatment varies from person to person.
Think of depression as a snowball that starts off small enough to hold in your hands, but with time, grows and develops to the point that it becomes unmanageable… and dangerous.
Some people believe their depression will go away on its own while others may be afraid to admit to having a problem. Others feel their depression is justified because of significant stressors in their lives and tend to blame the problems for their depression.
The tricky thing about depression is that it can really interfere with your judgment. It can make you believe that you shouldn't seek help or that you're fine and don't really need it. This belief, in itself, is an indication that you should talk to someone. Think of depression as a snowball that starts off small enough to hold in your hands, but with time, grows and develops to the point that it becomes unmanageable… and dangerous.
If You're Depressed, You Need to Take Action Right Away
Some people think of themselves (and of their depression) as an exception to the snowball-effect rule, but the truth is that there are typically no exceptions and depression will get worse with time if left untreated. It inhibits your ability to deal with things…with life…so that issues you would normally be able to manage (when you feel like yourself) become bigger and much more overwhelming. Stressors increase while your ability to manage stress decreases. This sequence continues and in some cases can lead to feelings of hopelessness, a desire to give up, and even suicidal thoughts.
It's important to convince yourself of one primary idea when considering what to do if you're depressed or are having suicidal thoughts and that is: you don't have to live like this.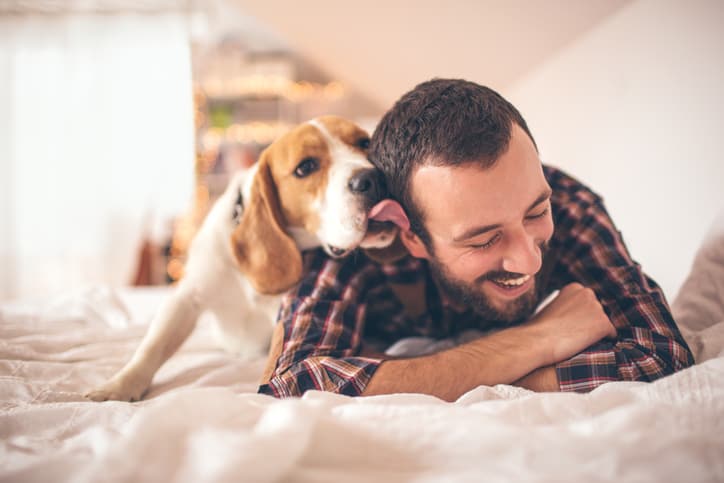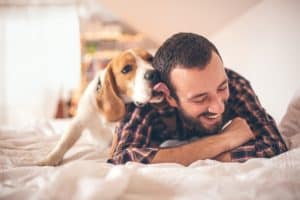 Living with these feelings is the equivalent of breaking a bone or coming down with a serious illness, but choosing to stay home and treat the injury or illness yourself rather than going to your family physician or nearest emergency room. Imagine the excruciating pain and, not to mention, the kind of danger you would be putting yourself in.
Depression and suicidal thoughts are no different; however, since these issues occur in the mind and cannot be seen or measured the way physical issues are, some people may dismiss the need for treatment and instead live with the emotional pain.
The Facts About Being Hospitalized for Suicidal Thoughts
Many people may avoid seeking treatment or telling someone they are having suicidal thoughts due to fear of being hospitalized or committed to a psychiatric institution against their will. This concern is understandable because it's bad enough to be struggling with the emotional pain of depression and thoughts of suicide to then have to deal with the stress of forced hospitalization.
Every state, territory, and/or country has different laws related to hospitalization for suicidal thoughts or for a person who makes a suicide attempt. The purpose of these laws is to protect people from doing something that is both tragic and permanent.
The idea behind psychiatric hospitalization is that in the moment of having suicidal thoughts, it is believed that the affected person isn't thinking clearly and should therefore be protected from making such a drastic decision. Essentially, a person is being saved from themselves when hospitalized.
Once the crisis has passed, the person will be able to think more clearly and find alternative solutions for their problems or circumstances that are triggering thoughts of wanting to give up on life.
An obvious issue with these laws is that they both serve to protect and endanger people who are at risk of suicide. Many people will simply keep their thoughts and intentions to themselves because they don't want to be hospitalized, but this is often because they don't fully understand the way the evaluation and hospitalization process works.
In many countries, it is mandated by law for mental health professionals, physicians, and law enforcement officials to take the necessary steps to hospitalize a person who has thoughts of suicide with a plan to harm themselves. If you tell a friend or loved one about your thoughts or intentions, they can also report you.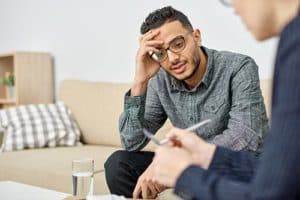 However, having thoughts of suicide alone does not necessarily mean that you will be taken away and locked up in a white, padded room. You can share your thoughts and feelings with a healthcare professional, a suicide hotline, a friend, or a family member and you don't have to fear that you will be whisked away to the nearest emergency room or psychiatric ward and be stripped of your rights.
Healthcare professionals will assess you and ask you several questions. From that point, they may recommend counseling, medication, or other interventions to help you. By speaking up, you can be connected with a variety of resources that you wouldn't have access to if you didn't share with someone that you're struggling and need help.
Where & How To Get More Help
There are many resources available to get help for depression or suicidal thoughts. If your insurance plan covers sessions with a mental health professional, this is the most efficient route. If you don't have access to this service, there are still ways you can get help.
Non-profit organizations in your community provide group therapy for depression or hold support groups that are open to the public.
In some cases, you might be able to meet with an individual therapist in a local community mental health center at a low cost or at a fee based on a sliding scale.
Many universities have teaching clinics where therapists in training see clients for counseling sessions at a low cost or at a fee based on a sliding scale. These therapists are Master's or Doctoral level students that are supervised by licensed mental health professionals. Contact your local university and inquire about these services.
The National Suicide Prevention Lifeline (1-800-273-8255) is available 24 hours per day, 7 days per week. Live people who are specially trained in suicide prevention can talk to if you are feeling depressed or suicidal.