There are difficult periods in every relationship, no matter how much the partners love each other. This leads to thoughts of separation, sometimes from one partner, possibly from both.
Dealing with trials in a relationship is the responsibility of both parties. There are answers to nearly every situation, if you're willing to employ a few "breakup prevention" strategies …
Often the reason couples seek counseling is one partner seems distant and uncaring toward the other. While counseling can help, finances may not allow some couples to afford sessions.
If part of a religious or community organization, couples may be able to have free counseling. Some employers also offer counseling and therapy as part of their medical benefits plan.
Emotional Distancing
For those unable to go to a counselor, the relationship can benefit from taking a look at the way both partners interact. Does one spend their time putting down the other? Perhaps one partner never finds any reason to praise the other. A person who is emotionally bereft will begin to exhibit signs of withdrawal from the other party.
The first step to preventing a breakup due to emotional distance is to begin building the distant partner up. Showing appreciation, praise, and caring. This assumes the relationship is healthy and not fueled by emotional abuse. Partners that withhold emotional support need professional help.
The Sex Fallout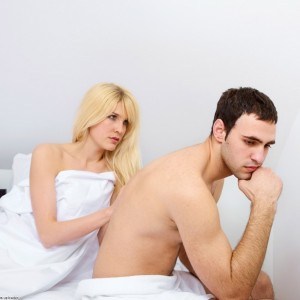 Sex is an important part of many relationships and when there is a problem with the sex, many couples end up calling it quits.
This doesn't need to be the case. With or without professional help a couple can overcome problems of intimacy.
Differences in sex drive can cause a significant issue. To overcome such different drives the partners must be willing to compromise. Meeting each other in the middle, so to speak.
Withholding sex is a common tactic in relationships and one that should be avoided at all cost if the relationship is to last. Sex should be given freely between partners when in a healthy relationship.
Without sex, your relationship may fall into the "friend zone" category, which never bodes well for your future together.
Dealing With Money Issues
Money is another major component of breakups. Not being able to agree on how to spend, save, or one partner being excessive in their financial lifestyle can wreak havoc. The only way to combat serious trouble is to sit down together and work out a budget that works for both.
Of course, writing a budget is much different than sticking to one. This effort can only work if both partners are willing to see the others' viewpoint.
For instance, the one considered extravagant may see the other as too much of a Pennypincher. Working together to compromise and build financial security can help avoid a breakup.
While there may be situations that merit a breakup, it's actually been proven that 90 percent of all relationships are salvageable.  So keep trying, because your love is worth fighting for!