NOTE: The best way to find out if your ex will take you back is to take this free quiz.
Are you stumped because you can't figure out whether your ex wants you back? Or is he or she actually just playing with you?
If you can't tell, I've compiled a list of proven indicators that will tell you whether or not your ex is interested in getting back together with you or not.
1. Communication — The Key To Finding Out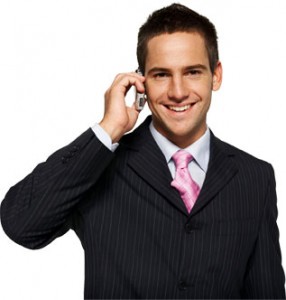 Does your ex try and make contact with you?
If you've been following my advice at all on how to deal with your ex, you should know that one of the things that you must do is not contact your ex for about 30 days.
However, in this time, it's very possible that your ex will try and communicate with you in this time (even though he or she was the one who broke it off with you). This technique is what I call the Rekindling Phase.
If your ex is constantly trying to contact you (without you provoking this action), this is a very good signal that your ex, at the very least, does indeed miss you.
So how do you deal with this?
Well, if you want your ex back, then take your time in replying to them. Make them wait. And when you do reply, say something really simple, light, and short. For example, if your ex texts you "how are you?" Wait about 2-3 hours then reply with, "Hey! I've been very good. Hope all is well."
Keep things positive and light.
2. They Flirt
I'm guessing if you're reading this, some line of communication is still present between you and your ex. That is, they're contacting you or you're contacting them. Now, what they say to you is extremely telling if they want you back or not. Do they flirt with you? Do they seem happy to talk to you?
If they're conveying sexual interest in what they say to you, this is one of the best indicators that your ex still wants you.

3. They Want To Meet Up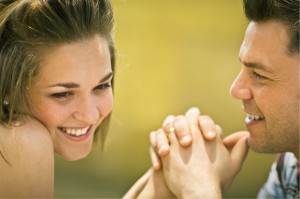 Even if it's a stupid excuse to see you, if they show a desire to want to meet up with you, then it's pretty clear that they don't want the relationship to be over.
Now, at this point, you should never, ever indicate to them that you want meet up with them (yet). However, if he or she asks you to hang out, then tell them you're busy for now.
This will drive them crazy with desire.
4. They Get Jealous
Watch this video that I made about how to get your ex back (it's on the right here). Jealousy is one of the biggest indicators that your ex wants you again. So what you need to do is get them to the point where they can get jealous. By using one of the tactics I employ in that video, see how they react.
If your ex begins to act irrationally (angry/mean/depressed), it probably means that they still want you.
5. They Still Talk About You to Mutual Friends
Do you two have mutual friends? If your ex is still talking about you to them, there's a chance that they miss you.
So get in touch with some friends (you should be doing this anyways after a breakup) and prod a little.
Remember that there are a ton of ways to tell if your ex wants you back. If you want a free video on how you can tell if your ex want you back, then click here to watch my video.
In it, it goes over not only some ways in which you can tell if your ex still desires you or not, but it also goes over some of the ways you which you can win your ex back even if they say they don't want you back.
Let me tell you what Mike Richards from Ottawa says:
"Thanks for making this video, Brad. By watching it and doing what the video said, I was able to attract my ex girlfriend back in a matter of weeks."
Cindy Tanner from Vancouver says:
"My ex boyfriend dumped me and began ignoring my calls. After about four weeks of applying Brad Browning's tactics, he began talking to me. He now says he misses me and wants to meet up. I can't believe it!"
So head on over to ExFactorGuide.com and check out my video. You won't regret it!