Think ChristianMingle and JDate are exclusive? Think again.
My mother always said that there's a lid for every pot, and apparently the makers of these weird and bizarre dating websites say the same thing.
So without further ado, here are 10 totally weird dating websites:
1. Meet-An-Inmate.com — Want to meet a convict? Well, have no fear, because this really cool dating site is here! This is a online dating website that helps criminals meet. The site gives you an option of meeting a "lady inmate" or "male inmate." What's even funnier is their little disclaimer:
"Even though these men and women are in prison, it doesn't mean that they are bad individuals. The majority of these inmates are loving, clever, reliable, sexy and very passionate. They enjoy sports, music, arts, etc., just as you do. However, they are convicted felons and caution should be used."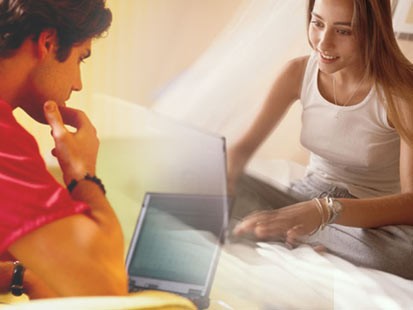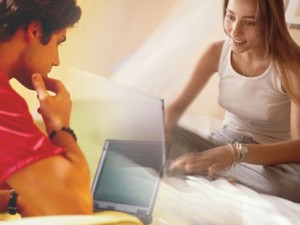 2. RightStuffDating.com — On the completely other side of the spectrum, here's a dating website only for  smart people. You need to be a graduate from a group of "excellent" universities or colleges.
3. FarmersOnly.com — Finally! A place where farmers can meet! I am sick of all of these single farmers. Farmers deserve soulmates too!
4. TrekPassions.com — Okay, this one is a weird website, but I get it. Geeks who are in love with Star Trek (and things like Star Trek) also need human companionship. So here's a website targeting Trekkies.
5. Cupidtino.com — This one has got to be a joke (but apparently it isn't). This is a website dedicated to daters who love Apple products. Judging by how much Apple fans love Apple products, I can tell these relationships might be doomed from the get go because of interactions like this:
Kelly: *Types furiously on iPad*
George: *Plays Angry Birds*
6. 420Dating.com — This free online dating website is for people who love smoking marijuana. I don't think there's all that much more to say about that.
7. TheUglyBugBall.com — If you're unattractive, have no fear! There's a website dedicated to people who aren't all that physically attractive. While this website may seem demeaning, they claim to have helped thousands of couples find love with each other. I think this one is awesome.
8. DarwinDating.com — On the complete other side of the spectrum –DarwinDating is only for people who have been blessed with great genetics, hence the allusion to Darwin. What you won't find is ugly people on here, but what you will find are people who think they're good looking. I'm not sure that's the greatest thing in the world.
(OUT OF BUSINESS AS OF AUG 2018)
9. PositiveSingles.com — This is actually one of the few weird dating websites that I actually admire. It's a website dedicated to singles who have a STI (sexually transmitted infection). This is something that people don't like broadcasting to the world and it can make dating very awkward. But if you open right out of the gates that you do have an STI, then things become a whole lot easier.
10. SugarDaddie.com — And last but not least, we have SugarDaddie.com. A website for very rich men and gold digging partners. Can you explain to me why these guys don't just get prostitutes?