Take a minute to Google "second marriage" and the first few results will inevitably relate to divorce.
There may be a reason for this, too — an oft-quoted statistic from U.S. marriages is that 50 percent of first marriages, 67 percent of second and 73 percent of third marriages end in divorce. With these odds, it's no wonder that so many people simply give up and give in when times get tough.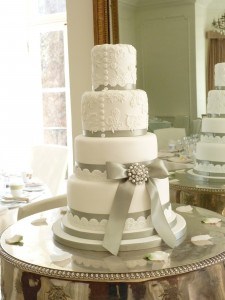 However, these statistics only tell half the story. In fact, compelling anecdotal evidence proves exactly the opposite: second marriages are actually more likely to succeed than the first if entered into under the right frame of mind.
The reasons for this success, as told by those living a happier and more fulfilling life in a second marriage, focus on the all-important steps of self-discovery, reflection and soul searching that must accompany the demise of a first marriage.
Further research into second marriage divorce rates support this as well. The failure of second marriages is often a result of failing to learn from or taking adequate time to "get over" a first marriage.
On the flip side, when you take the steps to learn and grow, seek help and promote self-awareness after your first marriage ends, you can look forward to a much more successful second time around for a number of compelling reasons. Let's take a look at just a few:
1. Practice Make Perfect
It's such a cliché, but in this case it's one rooted in experience and reality. Spouses who take the time to evaluate what went wrong in their first marriages have to admit that part of the problems were, in fact, their fault. This allows them to learn, grow, and (hopefully) avoid making the same mistakes again.
Another benefit comes from understanding the logistics of running a home, sharing financial responsibilities, and holding yourself accountable to another person. Sharing your life is about understanding compromise, picking your battles, and learning how to communicate effectively. All of these traits improve with time and "practice."
2. You Are Older and Wiser
This is especially true for those who get married in their twenties and then again in their late thirties and forties (or beyond!). As we age, not only do we learn more about others, we learn more about ourselves, what we want and need and our paths to fulfillment. When you don't know who you are, it's hard to learn who someone else is.
In addition, many second-time spouses find that the "loss" of a first marriage, whether through death or divorce, has a way of changing them and opening them up to personal growth and reflection through pain.
This reflection and self-awareness can help to halt destructive behaviours and prevent repeated mistakes.
3. You Appreciate What You Have
One common trend among second-time spouses is their deep sense of gratitude. After the failure of a first marriage, after the loss of the good parts of a relationship, you are much more likely to appreciate the small things in the second.
Gratitude for a second chance, for love, and for companionship contributes to a fuller life and a deeper, easier acceptance of the "bad" as part of the good. Gratitude helps us to make sense of the past and enjoy the present for what it is — and what it is not.