Jenni van Gaarde, from Rotterdam in the Netherlands, emailed me yesterday to ask the following question:
"Hi Jessica, hope you can lend some helpful advice for me! My boyfriend Armin, who I have lived together with for one year, still looks at porno on the internet.  I know this because I saw many porn websites in the browser history section on his computer. I asked him about it one time and he was very upset and did not want to talk about it. We have sex often and our relationship is good, so why does he want to look at porn websites still?"
Hi Jenni, thanks for the email!  This is a really common question, believe it or not, and I get asked this by my female clients all the time.  It might actually be one of the top 3 most common questions I'm asked by women in relationships.  (Hey, at least you're in good company!)
Very Simply, He Likes It
My answer is going to be very simple:  despite your healthy sex life, it's likely that your boyfriend watches porn because he likes it!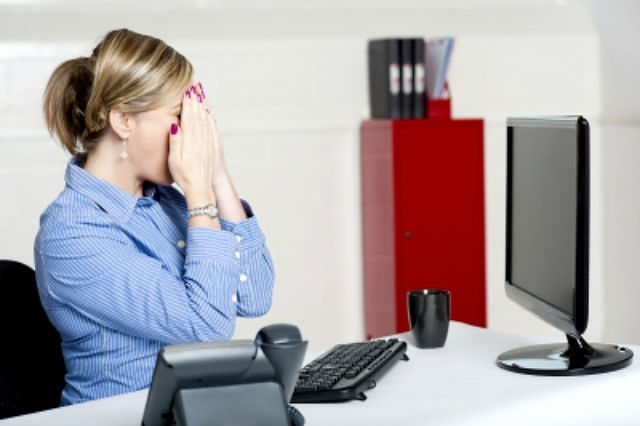 Men and women tend to have very different opinions on pornography. 
Most guys, according to the research, think of porno as a way of experiencing (through a computer screen) their sexual fantasies, without any attachment or commitment.  Many men use pornography as a masturbation aide, but this is not always the case.
While you may think of his porn-watching habits as inappropriate, crude, unnecessary, and maybe even disloyal, it's almost certain that he sees porn as a simple means of escaping reality for a few minutes.
You may like a good romance novel and a warm bubble bath for your relaxation time, he may enjoy a lesbian porn video and a masturbation session.
Despite the fact that this may upset you — and that's both normal, and understandable — almost all men who watch porn do not do so as a substitute for their girlfriends or wives.
Porn Is Not a Substitute for the Real Deal
He's not going to stop having sex with you because he watches porn, and his fondness of pornography is not indicative of underlying problems with you or your sex life.
According to a report at PsychologyToday: "The men I counsel have no desire to toss their partners aside for women in pornography," says Bloomfield Hills, Michigan sex therapist Denny Sugrue, Ph.D. "But they like porn for fantasy while masturbating. They don't reject their lovers' bodies, and they don't see viewing as cheating or a sign of relationship dissatisfaction."
In other words, it's normal and not something you should worry about.  Unless your boyfriend spends hours every day at porn websites, or chooses to watch particularly crude or abusive types of porn, then you have no reason to be worried or get angry at him.
According to Michael Castleman, MA (via PsychologyToday.com):
"Men who use porn don't consider it relationship betrayal. They don't love their spouses or girlfriends any less, nor do they judge their lovers harshly compared with the women they see on screen."
Many women see pornography as a threat.  Women in porn videos are often slim, busty, and oozing with sex appeal.  But your boyfriend, as with almost all men, will prefer your touch to a porn video.
He knows that the things he sees on porn websites are just fantasies, and he doesn't expect you to look or act like female porn stars.
But, if you want to bring up the topic again in conversation, here's an idea: Ask him if he'd like to watch a porn video together.  If you pick a female-friendly video and watch it in a private, intimate setting, you might be surprised at how much fun it can be.
An Occasional Thing Is OK
Whatever you decide to do, don't get too upset about his porn habits.  As long as it's an occasional indulgence, and as long as your sex life remains healthy and active, then there's nothing to worry about — and no reason to pick a fight over it.
Ladies, what's your take on men who watch pornography when they're in a committed relationship?  Does it bother you?  How have you handled this issue with your man in the past?  Share your thoughts in the comments section below!