You want to reach out to your ex.
But you don't want to screw things up.
What is the very best way to contact your ex?
I'm going to tell you the best and worst ways to contact your ex but first, there are two extremely important things you need to know before you reach out to your ex by any means or for any reason.
---
You need a reason
Before you text them out of the blue, make sure you have a reason to contact your ex. You need to know why you're reaching out to them.
You can't just say "hey, what's up" or "hows it going" or anything boring and pointless like that. I know this sounds obvious, but so many people try to start communicating with their ex without having anything interesting or meaningful to say, and it always leads nowhere.
Now, your reason doesn't have to be fully legitimate. If you want to open a conversation with your ex, for example, you can just find a funny meme or gif that you know will make him or her laugh… or you could share an inside joke…. That's usually a sufficient "reason" to contact your ex out of the blue.
Ex Back Quiz:
I've created a quiz that will give you real time results on your chances of winning back your ex. Pretty cool, right?
Click here
to take the quiz and begin the process of winning your ex back… or moving on.
Or you can come up with a legitimate-sounding question: maybe your ex is an avid traveler and you can ask for advice planning an upcoming trip, or maybe you can't find your sunglasses and want to ask if your ex had seem them.
Whatever your reason is, the important thing is that you avoid sending your ex pointless texts… always have some kind of reason to contact them.
What are your chances?
Before you contact your ex, you need to have a general idea of where their head is at.
You should be at least somewhat confident that whatever you say to them is going to be well-received.
If your ex is still furious at you for sleeping with their best friend, then you probably shouldn't be sending them funny cat videos 2 days after breaking up.
Probably the best way to get a clear idea of how your ex feels about you right now is to take my free quiz. Just answer a few questions about your situation, click submit, and you'll see a detailed results report breaking down where you stand with your ex and what you should or shouldn't do.
You also don't want to come across as a creep, or piss off your ex by contacting them… so, be mindful of that when you're thinking about reaching out, especially if it's been a long time since you've last spoken.
The longer it's been since you last spoke, and since your initial breakup, the more important it is to have a good reason to contact them… and the more careful you need to be about making sure your ex doesn't think you're weird and creepy.
Now, if you've taken those 2 things I just mentioned into consideration… it's time to reach out. What is the WORST way to contact your ex?
The Worst Ways to Contact Your Ex After A Breakup
The single worst way to contact your ex after breaking up is to show up in person unexpectedly. That's just creepy, folks, so don't randomly drive to your ex's house and ring the doorbell just to say hi.
The only time I recommend in-person communication with your ex is when you'll already be in a room together for some other reason. For example, if it's been a few months since you last spoke, and you're both attending a mutual friend's wedding.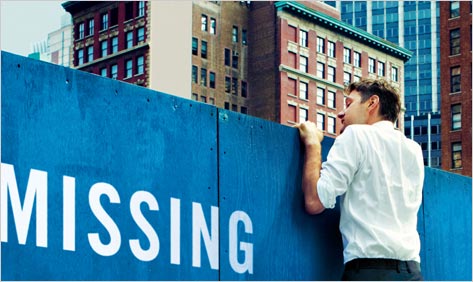 In situations like that, you can use the opportunity to bump into them and drop a joke or ask a meaningful question. If you handle the conversation well, that can get you on your ex's mind again, and lead to a re-opening of more regular communication later.
Aside from a situation like that, talking in person with your ex can be dangerous. Absolutely do not try to "accidentally" run into your ex randomly, and do not show up at their house uninvited… that is a recipe for disaster, trust me.
You could easily scare them off and that would completely ruin any chance you might have had of getting your ex back.
Another terrible way to contact your ex is to call them. Similar to seeing them in person, calling can be dangerous… your ex might find it weird that you're calling out of the blue if you haven't already talked on the phone fairly recently, and they probably won't answer.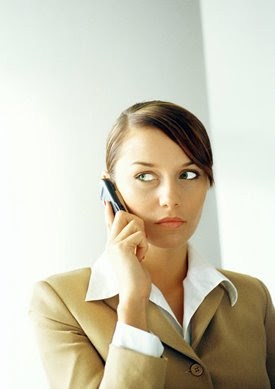 Phoning your ex is basically like asking them to jump into an unknown conversation on the spot, with no warning.
And honestly, my experience with coaching clients is that phone calls typically don'tgo that well — it's hard to build any kind of emotional or sexual connection on the phone, and it's easy to say the wrong thing or make matters even worse.
If you intentionally call at a time when you know your ex won't be able to pick up — preferably when you know they're busy at work, or out of town without cell service, or something like that where they won't even see they missed your call until later. Then you can leave a quick voicemail, saying something you've thought out in advance.
Even then, I think there are better ways to contact your ex than by calling.
And the final method of contacting your ex that I don't recommend is by old-school snail mail. Honestly, I can think of maybe 1 or 2 obscure times when it would be OK to mail something to your ex… maybe a postcard from someplace you always talked about visiting or something like that would be OK…. but, nah.
Don't mail your ex anything. Don't send your ex anything via messenger pigeon, either, by the way… not very reliable.
The Best Way To Contact Your Ex After A Breakup
Well, in most situations, the BEST way to contact your ex is via TEXT MESSAGE (or SnapChat, Facebook, etc).
First of all, texting and WhatsApp are how most of us communicate normally these days anyway… so, it's not going to seem weird to shoot your ex a text… at least, not unless you literally NEVER texted one another when you were together. As long as you and your ex texted one anothee semi-regularly in the past, it's a safe bet.
There's another benefit to texting: it's not intrusive at all; so your ex can be busy when you send them a message and read it later. You're not putting any pressure on them for an immediate on-the-spot reply. It's casual.
Now, for those of you hoping to get back together with your ex, texting is helpful to re-establishing rapport and a connection with your ex… and with setting up future in-person meetings where you can make them fall for you again. I've made a full video tutorial explaining exactly how to make your ex want you back, including some of the best text messages to send. I've also whipped up some example texts.
The 3 rules when contacting your ex
Now, before I wrap this video up, I have one more important thing you need to know when it comes to talking with your ex…. Well, actually, I have 3 things to keep in mind any time you're talking to your ex.
Rule #1: NEVER spam your ex.
If you reach out and your ex doesn't respond, don't force it. Leave them alone for a while… at least a week, ideally. If you haven't spoken in a really long time, wait even longer… a month or more.
You absolutely do not want to pester your ex, and you don't want to appear too eager or too invested in the conversation. Play it cool, and don't spam!
It can be difficult if your ex is ignoring you, but remember that more text messages won't make them respond more quickly.
Rule #2: Avoid conflict and drama like the plague.
Look, it really doesn't matter why you're contacting your ex… even if you're looking for closure (which, by the way, I don't recommend) or trying to settle an old shared phone bill or something like that… getting into an argument with your ex is just pointless.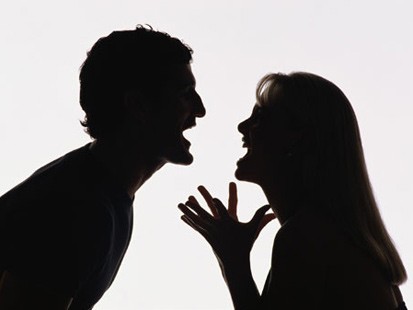 If things get heated or you feel yourself getting baited into a really negative conversation, just politely bail and try again later when things have calmed down and you can try again with a different approach.
Rule #3: Don't rush into any contact with your ex, especially if you're still hoping to get them back.
Think it through. Make sure any conversations are enjoyable for your ex, and that you use them to make your ex miss you or think about your positive attributes and happy times together.
If you want my help formulating a plan for contacting your ex and changing their mind about breaking up, you need my coaching.
When you sign up for my coaching program, you'll be able to immediately send me the details of your situation, and I'll then work with you on an ongoing basis until you and your ex are officially back together.
Here's what you need to remember going forward
Always have a reason to contact your ex
Don't be creepy and try to meet with your ex in person, except for in very specific scenarios
Don't call your ex unless you're already talking regularly or you plan to leave a voicemail
Don't mail your ex anything, and don't send out a messenger pigeon
Texting is almost always the safest and best way to reach out
Don't spam your ex, get into an argument, or rush things and send a message without thinking it through first
I wish you all the very best in reconnecting with your ex. It's not an easy path but if you truly has something special, it can be the only path worth taking.