What are some relatively easy ways to be a better boyfriend? The fact that you're wondering about it and reading this is a good sign and a good start. If you never wonder about how to be a better boyfriend, or just a better human being in general, that's a problem.
Almost any small effort you make towards being a better boyfriend will pay dividends and improve your relationship in ways you might never imagine.
Being more thoughtful and kind deepens love and intimacy and is a great way to get your relationship to a new level.
Here are some ideas. They can be applied in all stages of a relationship, whether you're in the first dizzy days of dating or if you've lived together for months or years. Most of this is common sense, and you'll find that the old ideas your mother may have taught you are still the best.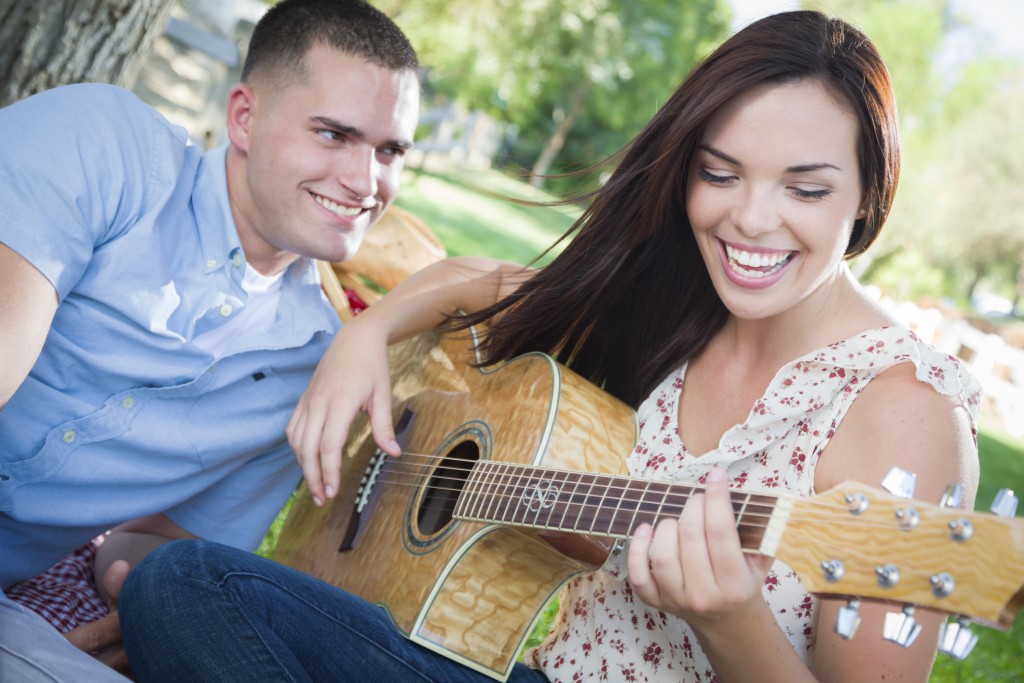 1. Give Small Gifts Frequently 
Some boyfriends forget and they fall down in this area after the early courting stage of a relationship. They seem to think that giving little gifts – flowers, chocolate, poems, all the tried-and-true standards – is only useful for getting a woman to become their girlfriend, like the bait used to get a fish on the hook.
This is wrong, wrong, wrong for so many reasons. Your girlfriend is not a fish you're catching on a hook. She's a complex, emotional, thinking human being and she is your friend, perhaps your best friend. Small gifts you give every now and then remind her of this, and remind you, too, that she's really special.
The idea of giving gifts to a woman to get something – sex, or a relationship – in return is a mercenary attitude that won't help you, so do whatever you can to abandon this state of mind. Thinking if you give her flowers and chocolates and buy her dinner she will then hop in your bed is a pretty Neanderthal attitude, and that might even be insulting to the Neanderthals, whom we've never met and whose dating behaviour is a mystery to us.
Give gifts freely and without expecting anything in return. Give them from the sheer joy of giving them, out of happiness at being in a relationship with this person. Don't give them to impress her, or wow her with how much money you spent or what complex arrangements you had to go through.
That's putting the focus on you, when it should be on her. The old sayings about giving being its own reward and how it's better to give than to receive are both quite true.
You don't need to give expensive gifts at all. The fact that you spent a few dollars and took a few minutes to detour to the flower shop on the way home from work will mean much more to her.
2. Remember Important Dates
This is a no-brainer. Attention to detail is important to her. Remember her birthday. If you can't remember it on your own, program alerts into your phone, or write notes and stick them on your desk – whatever it takes.
You don't have to make a big show of anniversaries and things – your first date, your first kiss, whatever – but it is great to remember them. This shows her that she is important to you, and that your relationship is important to you. A card or even just a few words – "Do you remember this is the anniversary of our first kiss? Wasn't that wonderful?" – will make her feel special.
3. Do Your Share of the Chores
Study after study has shown that men think they do much more of the work in a relationship than they actually do. So do more.
If you live together, take out the garbage whenever it's full. Put dirty dishes in the dishwasher, put soap in it, and turn it on. When it's done, don't just remove forks as needed – empty it out and put the dishes away.
Learn how to run the vacuum cleaner and use it. Clean up your own messes, especially. Do the laundry. Don't just do the "man" type chores of fixing stuff and lifting heavy objects. That ain't enough.
If you're still just dating early in your relationship, there are still "chores." Planning your dates and time together should be shared between you. Cook her a meal now and then – it's good for her and it's also good for you to remind yourself you can cook. If you don't know how to cook, time to learn.
Make sure there is a fair balance of labor between the two of you.
4. Strive for True Intimacy
This is the biggest one of all. What do I mean by true intimacy? By this I mean really listening to your girlfriend and, even more difficult, really telling her the truth about yourself.
Listening means listening, with your mouth closed. Too many men think that when their girlfriend or wife starts telling them about a problem, that she wants them to solve it. And immediately they open their mouth and interrupt her and tell her how to solve her problem. That isn't what she wants. She wants you to listen.
Your girlfriend is an adult and she is able to figure out how to solve most of her own problems. Interrupting her and telling her what you think she should do is treating her like a child, saying she isn't clever enough to solve her own problems. Give your girlfriend the dignity of solving her own problems.
If she wants your advice, she will ask for it. You will hear particular words like, "What would you do?" or "What do you think I should do?" Then, and only then, is it OK to tell her what to do. Otherwise clam up and listen. You will be surprised how much you can learn about your girlfriend by actually listening.
When it is your turn to talk, tell her the truth. That's what intimacy means. If you're unhappy about something at work, or sad about a sick parent or lost pet or whatever it is, tell her how you feel. If you're happy about some triumph, tell her that, too. As a couple, you should know about each other.
You should know what's going on in each other's lives. It isn't always easy to talk to each other about such things, but it is a healthy habit you can form if you work at it.
Don't deny your feelings, or keep them from your girlfriend to protect her. Let her see and hear and get to know the real you. That seems risky, but it is what real intimacy, and being a good boyfriend, are all about.