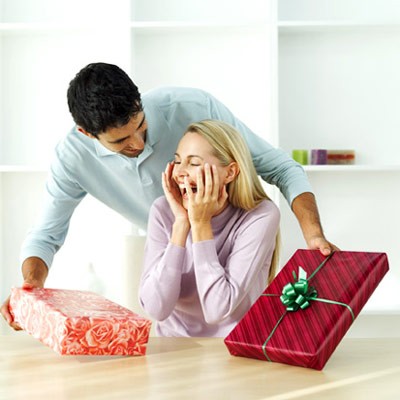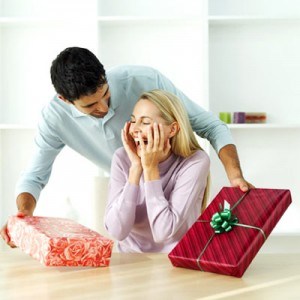 Maybe you've done something wrong and need a few brownie points. Maybe there's an upcoming anniversary or other special occasion. Or maybe you just want to surprise that special lady in your life with a romantic present.
Any way you cut it, women love getting gifts.  And, as the saying goes, sometimes the best things in life are free.
So, here are five creative gift ideas that your girlfriend or wife will absolutely love, and the best part is that all five of them won't cost you a penny!
1. Breakfast in Bed
C'mon gentlemen, it doesn't get any easier than this!  Surprise your wife or girlfriend by making a delicious breakfast before she wakes up and then deliver it to her in bed.  My personal recommendation is French toast, bacon, juice, and coffee — but you should make whatever your better half likes best!
2. Leave a Hidden Love Note
Write out a brief but meaningful love note or love poem, fold it up, and leave it somewhere that your girlfriend will discover it at a later time.  You could put the note under her pillow, in her lunch box, or under the windshield wiper of her car.
3. A Coupon Book
Make a home-made "coupon book" with 3-5 different "coupons" that your girlfriend or wife can redeem at a later date.
What type of "coupons" should you include?  How about "one night of babysitting" so she can go out with her friends?  Or maybe a 20-minute massage in bed.  She'll definitely appreciate that.  Or a car wash.  Breakfast in bed.  There's tons of options, so think up a few ideas and offer them up in a romantic coupon book!
4. A Photo Collage
Collect a dozen different photos of you and your significant other, print them off on your home printer, and glue them together to make a romantic photo collage of the two of you together.  Without saying anything, stick the photo collage on her refrigerator or bathroom mirror.
5. A Surprise Picnic
Tell your wife or girlfriend that you've got a surprise for her one day after work, and whisk her off to a scenic picnic spot.  This obviously works best in the summer, and you'll need to prepare a picnic basket in advance, but I can almost guarantee she'll absolutely love it!
There you have it, gentlemen. Five ways to win easy brownie points!
Need even more gift ideas (both free and paid)?  Check out my article on "the top gift ideas for your girlfriend or wife".
If you've got other gift ideas, please share them in the comments section below, we'd love to hear from you.