Fifteen years ago, it was almost unthinkable for a relationship to begin on the internet. Today, however, the popularity of online dating is undeniable, and it continues to grow every year.
In the last six years, online dating revenue growth has increased by $650 million dollars. A recent study suggests that a third of relationships that start today begin online.(1)
To date, there has been very little research done on whether relationships that begin online enjoy the same success rate as traditional offline relationships.  That is the question this article will attempt to address: Do couples who meet online report higher levels of happiness and satisfaction than those who meet in a traditional offline setting?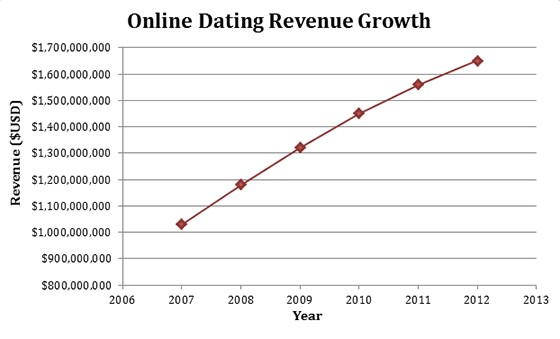 As mentioned, growth in the popularity of online dating has been staggering. A 2006 study suggests that out of an estimated 10 million internet users who are single and looking for a partner, 74 percent have used the internet to find one.(2)  Further, 1 in 6 new marriages is the result of meetings on internet dating websites.(3)
It's Really a Big Deal — Really
Unsurprisingly, online dating has become big business.  The internet dating industry is expected to pass the $2 billion threshold this year, and new online dating websites come online every day.
Looking to take advantage of this growing industry, many new online dating websites are targeting specific niches.  The most common of these highly-specialized dating websites focus on religious affiliation (i.e., Christian singles), divorcees or homosexuals.
Some of these niche dating websites are highly obscure, targeting unattractive users, people with sexually transmitted diseases or those seeking intra-marital affairs.
How Online Dating Websites Differ
This study recognizes four primary means of differentiation among online dating websites: revenue model, screening process, method of interaction and niche targeting. It is important to recognize these differences, because they can dramatically alter the effectiveness of the service.
[blockquote source="Dr. Eli Finkel, Professor of Social Psychology, North Western University" align="right"]"To date, there is no compelling evidence that any online dating matching algorithm actually works."
There are two main ways in which online dating websites collect revenue from their users.  One method is via advertisement, where display banners and text ads promoted related services.
The other method is via paid subscription, where users pay a monthly fee in order to use the service. Some online dating websites adopt a hybrid model, where users have the option to upgrade their existing free account for improved exposure and additional features.
While free services, such as PlentyofFish.com, tend to boast a greater numbers of registered users, the paid subscription model does a better job of filtering out casual daters.
Sam Moorcroft, president and co-founder of ChristianCafe.com, a paid service, argues that charging a subscription fee weeds out users who are not serious about finding a long-term relationship:  "Because people are paying, that tends to be a natural filter … people who are willing to pay for something tend to put more value on it." (4)
While there has been no research to date on the effectiveness of paid vs. unpaid models, it is logical to assume that paid subscription websites boast more active users who are committed to finding a long-term relationship with a compatible mate.
Screening Members — Some Websites Are More Thorough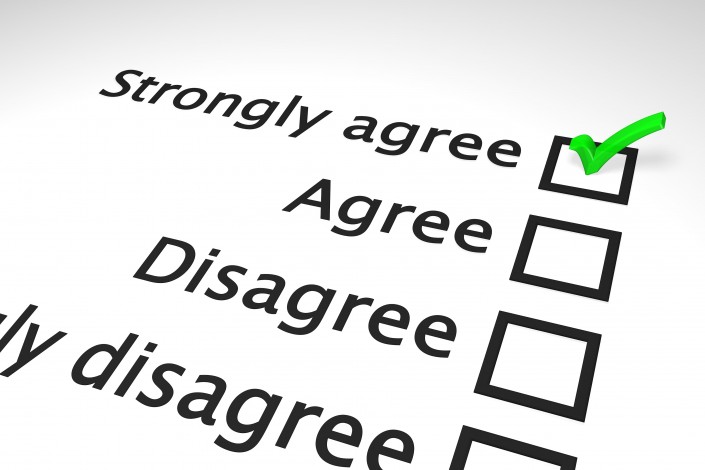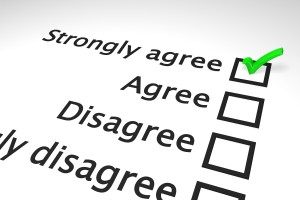 Another important difference between online dating websites is the way in which they screen or profile potential members.
Some services, like Match.com, require only basic information to begin viewing others profiles.  Others take a more in-depth approach, requiring users to complete extensive surveys and personality tests.
eHarmony.com, for example, requires users to fill out a 436-question test "designed to evoke thoughtful and revealing responses" (5).
Do Involved Matchmaking Algorithms Work?
While many sites, eHarmony included, boast a matchmaking algorithm that uses science to pair potential partners, there is little proof that these tests and surveys actually result in more effective matchmaking.
"To date, there is no compelling evidence that any online dating matching algorithm actually works,"  says Eli Finkel, professor of social psychology at Northwestern University.  "In fact, our report concludes that it is unlikely that their algorithms can work, even in principle, given the limitations of the sorts of matching procedures that these sites use." (6)
Finkel further states that the strongest predictors of relationship well-being (a couple's interaction style and the ability to navigate stressful circumstances) cannot be assessed with online surveys.
Although online personality tests, such as the one used by eHarmony, fail to improve the matchmaking process, there are certainly some advantages to using extensive surveys to screen members.
First, the willingness to complete an extensive survey suggests a user is strongly committed to finding a long-term relationship or compatible partner. eHarmony's screening survey was designed to be intentionally long and time-consuming to complete, in an attempt to ensure that "only those truly committed to finding an appropriate match would complete the entire process." (7)
Another advantage to pre-screening surveys is that they allow users to be matched with potential partners of the same socio-economic background, education level and moral / ethical values.
To a certain degree, this can be helpful, because "decades of scientific studies have shown that people tend to choose mates with similar socioeconomic backgrounds, shared religious beliefs and other things in common." (8)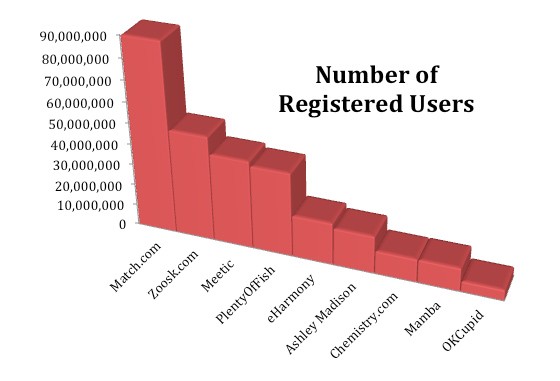 Some online dating websites differ in the way their users interact with each other.  Others adopt a "free-for-all" attitude, in which a person is able to communicate with any other registered user.
However, a small number of websites constrict a user's degree of choice, allowing communication only with a select group of matched users, while others restrict the number of profiles a user can view in a given day.
Finally, some websites are focused on a specific sub-group. The intention of such websites is to ensure that members are interacting with like-minded individuals who share their beliefs and values.
This appeals to those who are committed to finding a partner that belongs to the same sub-group (i.e., Christians seeking a Christian partner).
Online Dating Websites Provide Access to the Masses
The most obvious advantage offered by online dating is that it provides easy access to a vast pool of singles seeking a partner.  Unlike traditional methods of meeting members of the opposite sex, such as at bars or social events, online dating websites appeal only to singles (and, in most cases, singles who are actively seeking companionship or a romantic relationship).
This pre-qualification may actually increase the chance of finding a serious, long-term partner, argues Alice Park: "Singles who use online dating sites are a particularly motivated lot. Their desire to find a spouse and get married may make them more likely to actually find a life partner on the site." (9)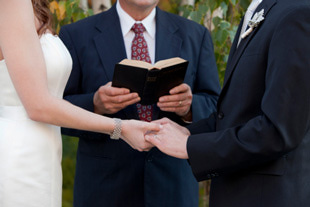 Not only this, but users can typically interact with a large number of potential partners in a very short time frame.  
"If there's one thing online dating does better than any matchmaker or network of friends who are eager to set you up with that 'someone who's perfect for you,' it's finding you lots and lots of candidates." says Park.
In other words, online dating allows you to locate and interact with a large number of like-minded singles in a very short amount of time. This is simply not possible using traditional offline dating methods.
A Kind of Test It Out Before You Buy
Online dating allows users to quickly and easily extract information from their potential matches, thus allowing them to gauge compatibility before meeting in person.
Online daters, suggests Dr. Finkel of Northwestern University, "use CMC (computer-mediated communication) to garner an initial sense of their compatibility with potential partners before deciding whether to meet them face-to-face." (10)
 Theoretically, this should help to prevent awkward first dates and reduce the chance of wasting time interacting with an incompatible person.
In summary, online dating does two things very well:  It allows users to be exposed to a large pool of singles they might not otherwise be able to meet, and it enables people to communicate with potential partners before meeting them in person.
"Online dating is successful insofar as it rapidly helps singles meet potential partners in person, so that they can discover whether a romantic spark is there," says Dr. Finkel.
Although online daters enjoy access to large pool of eligible singles, this can have severe drawbacks when it comes to developing a lasting relationship. This may seem counter-intuitive at first, but the gluttony of choice can lead to premature abandonment of a relationship.
Tyranny of Choice
This is often referred to as "tyranny of choice," whereby the seemingly infinite pool of available singles leads to the feeling that finding a soulmate is simply a matter of filtering through the candidates.
"If your herd is larger, your top choice is likely to be better, in theory, anyway," says Nick Paumgarten. "This can cause problems. When there is something better out there, you can't help trying to find it. You fall prey to the tyranny of choice — the idea that people, when faced with too many options, find it harder to make a selection." (11)
In an attempt to find Mr or Mrs "Right," online daters may be tempted to leave a relationship at the first roadblock, knowing that the next dating partner is just one e-mail away.
Gian Gonzaga, a relationship psychologist employed by eHarmony, admits that "…online dating leads to people leaving relationships the moment they're not working—an overall weakening of commitment." (12)
As a result, this tyranny of choice may lead online daters to prematurely give up on a relationship with someone they are highly compatible with.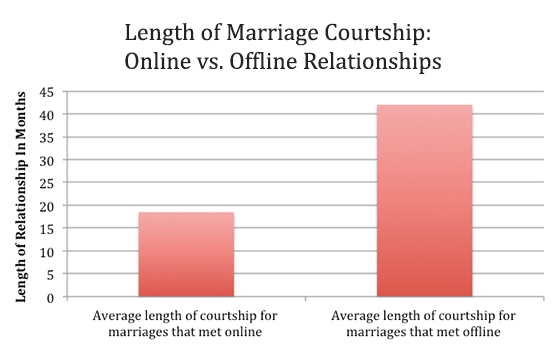 The choice in potential partners available to online daters can have other negative consequences, too.  When browsing potential matches, users may deem a person "incompatible" based on the information presented in their profile, while in reality there may be a high degree of compatibility.
The Not in the Flesh Drawback
"Encountering potential partners via online dating profiles reduces three-dimensional people to two-dimensional displays of information," says Dr. Finkel, "and these displays fail to capture those experiential aspects of social interaction that are essential to evaluating one's compatibility with potential partners." (13)
And while the ability to interact with potential matches prior to an in-person meeting might help establish rapport and allow both parties to gauge potential compatibility, it can also lead to unrealistic expectations, argues Finkel:  "…longer periods of CMC  prior to a face-to-face meeting may actually hurt people's romantic prospects. In particular, people tend to overinterpret the social cues available in CMC, and if CMC proceeds unabated without a face-to-face reality check, subsequent face-to-face meetings can produce unpleasant expectancy violations."  (14)
Anonymity Can Hide Motive
The anonymity offered by online dating websites can appeal to people with less noble objectives; scammers, sexual predators, and dishonest people have means to extort, exploit, or manipulate other members.
While a certain amount of due diligence and caution can usually mitigate this problem, it doesn't change the fact that online dating appeals to these individuals.
The anonymity offered by online dating websites can appeal to people with less noble objectives: scammers, sexual predators and dishonest people have means to extort, exploit, or manipulate other members.
Privacy is also an issue raised by many critics of online dating, including the Privacy Rights Clearinghouse, a non-profit that aims to empower individuals to protect their privacy:  "In the hope of attracting romantic interest, customers disclose sensitive personal information about themselves.
"This information may then be re-disclosed not only to prospective dates, but also to advertisers and, ultimately, to data aggregators who use the data for purposes unrelated to online dating and without customer consent." (15)
Finally, while there is no question that online dating websites offer a wide selection of potential partners that would be inaccessible via traditional offline methods of meeting people, geography is still a consideration.  Sam Moorcroft of ChristianCafe.com says that this is an inherent problem with no solution. "The whole world is at your desktop," he explains, "but they're geographically dispersed… you might find the love of your life, but she's in Toronto and you're in New York." (16)  Essentially, online dating exposes you to a large number of potential partners, but physical proximity is still a factor that limits the pool of eligible singles.
One issue that is often glossed over by those who study online dating is the fundamental issue of online dating website revenue models.  Unlike almost every other industry, where customer satisfaction leads to either brand loyalty or repeat purchases, there is a fundamental disconnect when it comes to internet dating websites and their revenue stream.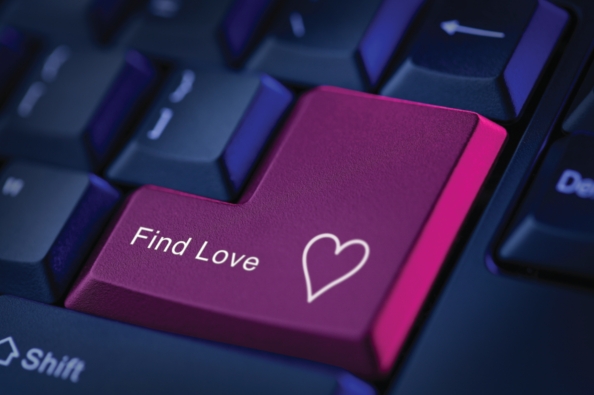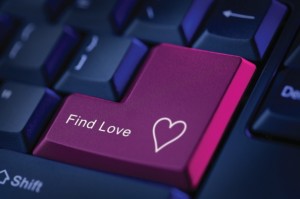 When the user of an online dating websites successfully meets a partner (and, in some cases, establishes a long term relationship with that partner), the dating website that facilitated their meeting loses a customer.  In essence, then, internet dating portals actually lose money when their customers find happiness in a long-term relationship. This conflict of interest brings up a number of questions, most notably whether or not it is in the best interest of online dating websites to actually provide a high quality service to their customers.  At the moment, this issue does not appear to have hurt the growth of the online dating industry, but it will continue to be a concern in the future.
One also wonders what the future holds for the 'matchmaking algorithms' used by online dating websites to pair off potentially compatible couples.  Will these algorithms improve and become a viable way to determine romantic compatibility?  Or will they continue to rely on flimsy science and fail to offer any benefit? (17) As the internet dating industry grows and becomes more mainstream, it is not hard to imagine new matchmaking models that more accurately gauge compatibility.
Finally, it's important to note that most studies and research conducted to date has failed to address variables such as age, gender, nationality, and socioeconomic status.
 Do older, high-income professionals have a greater chance of success with online dating than offline dating, for example?  Does one gender report higher levels of satisfaction with their internet dating experiences, or do they have different objectives and measures of success?
Do people who are perceived as physically less attractive by their peers benefit more from online dating than their more attractive counterparts?  All of these factors could potentially alter the perceived outcomes of online dating, and certainly warrant future study. (18)
And the Conclusion?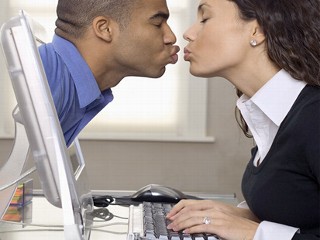 So, does online dating actually offer a better chance of establishing a healthy, happy, long-term relationship than traditional offline methods?
At this point, the research suggests that this simply isn't the case.
 "There is no reason to believe that online dating improves romantic outcomes," says Harry Reis, a professor of psychology at University of Rochester. "It may yet, and someday some service might provide good data to show it can, but there is certainly no evidence to that right now."  (19)
Despite the fact that online dating fails to increase the odds of finding a lifelong partner, it still offers several welcome benefits.  For one, it allows users to interact with other singles quickly and easily. Secondly, the presence of niche dating websites allows people to narrow the focus of their search to a very specific subgroup.
But perhaps most importantly, internet dating websites offer a new place for single people seeking companionship to meet and interact, which is a welcome alternative to traditional meeting places such as bars and nightclubs.
Published: 23 Jun 2013. Last edited: 6 Aug 2018.
Authors: Brad Browning (BA) & Jessica Raymond (BSc, RCC).
Media Inquiries: To request information or an interview with the authors, please email [email protected] or send us a message via Facebook.
Works Cited
1. Paumgarten, Nick. "Looking for Someone: Sex, Love & Loneliness on the Internet." New Yorker. 04 07 2011: n. page. Web. 6 Jun. 2013.
2. Rosen, Larry, Nancy Cheever, et al. "The Impact of Emotionality and Self-Disclosure On Online Dating Versus Traditional Dating." Computers In Human Behaviour. 4 (2008): 2124-2157.
4. Moorcroft, Sam. ChristianCafe.com. Telephone Interview. 05 06 2913.
5. Gupta, Atul, and Rebecca Murtha. "eHarmony: More Than Traditional Internet Dating." Journal of the International Academy for Case Studies. 18.1 (2012): 43-51.
6. Finkel, Eli, Paul Easwick, et al. "Online Dating: A Critical Analysis From The Perspective of Psychological Science." Association for Psychological Science. 13.1 (2012): 3-66.
8. "Love at first byte." The Economist. 29 12 2010: n. page. Web. 6 Jun. 2013.
9. Park, Alice. "Does Online Dating Make It Easier to Find 'The One'." TIME Magazine. 07 02 2012: n. page. Web. 6 Jun. 2013.
12. Slater, Dan. "A Million First Dates: How Online Dating Is Threatening Monogamy." Atlantic. 01 2013: 41-46. Web. 6 Jun. 2013.
15. "Fact Sheet 37: The Perils and Pitfalls of Online Dating: How to Protect Yourself ." Privacy Rights Clearinghouse, n.d. Web. 6 Jun 2013.
18. Stephure, Robert J., Susan D. Boon, et al. "Internet Initiated Relationships: Associations Between Age and Involvement in Dating." Journal of Computer-Mediated Communication. 14. (2009): 658–681.
Other Sources
"Algorithms; Grading The Online Dating Industry."Psychology & Psychiatry Journal. (2012): 85.
Aron, Arthur. "Online Dating: The Current Status —and Beyond." Psychological Science in the Public Interest. 13.1 (2012): 1-2.
Cacioppo, John T., and Stephanie Cacioppo. "Marital satisfaction and break-ups differ across on-line and off-line meeting venues." Proceedings of the Academy of Sciences. 110.23 (2013): 1-6.
Frazzetto, Giovanni. "The science of online dating." European Molecular Biology Organization Reports. 11.1 (2010): 25-27.
Guadagno, Rosanna, Bradley Okdie, et al. "Dating Deception: Gender, Online Dating, And Exaggerated Self-Presentation." Computers In Human Behavior. 28 (2012): 642-647.
Houran, James, and Rense Lange. "Expectations of Finding A 'Soul Mate' With Online Dating." North American Journal of Psychology. 6.2 (2004): 297-308.
Murray, Emily. "Online Dating – Is This Really The Best Way to Meet Your Mate?." Health News. 7 Feb 2012: n. page. Web. 6 Jun. 2013.
"Online Dating; Finding passion in print." New Media Age. 30 04 2009: 28.