You broke up and now you're looking for a second chance.
But now your ex is in a relationship with someone else?
I'm going to tell you why your ex being in a rebound relationship can actually be a good thing and how it will help you win them back.
---
If you're looking to get back together with an ex, this type of situation can feel like a nightmare come true.
But it turns out that a rebound relationship isn't as bad as it might seem. Because it's essentially just what the name suggests–a quick fix for your ex to get through the sadness and loneliness that they are experiencing in the wake of your breakup.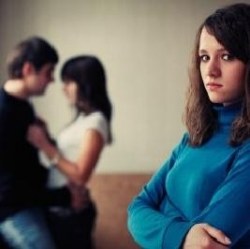 Remember: Breaking up with someone can actually be even more difficult and gut-wrenching than being broken up with.
That means that even though your ex may have been the one to initiate the breakup, it's highly likely that they are just as heartbroken as you are right now.
Understanding Your Ex's New Relationship
Your ex is looking to take the easy way out. They think that they can eliminate the difficult post-breakup emotions and sadness by finding someone new. But it's not that easy.
In all likelihood, if your ex has "replaced" you with someone new quickly after breaking up with you, then this person is probably just a "rebound" to help them get over the breakup blues.
"Brad," you're probably thinking right now, "how the hell can my ex replacing me with some loser help me get them back?"
Well, the answer is actually fairly simple.  First of all, assuming that this new person that your ex is dating is just a rebound relationship — some guy or girl that your ex met in a nightclub and hit it off with — then it's nothing serious.
They're probably not doing candlelit dinners at fancy Italian restaurants. They're just hanging out now and then, relying on the physical side of their relationship to maintain the bond.
RELATED: 6 Signs Your Ex Is Over You
While it may be painful to hear that your ex is just seeing this new guy / girl for the sex, that's actually a good thing for you. It means that they probably don't have much in common, and they certainly don't have the same kind of bond that you and your ex had.
Rebound Relationships Are Short-Lived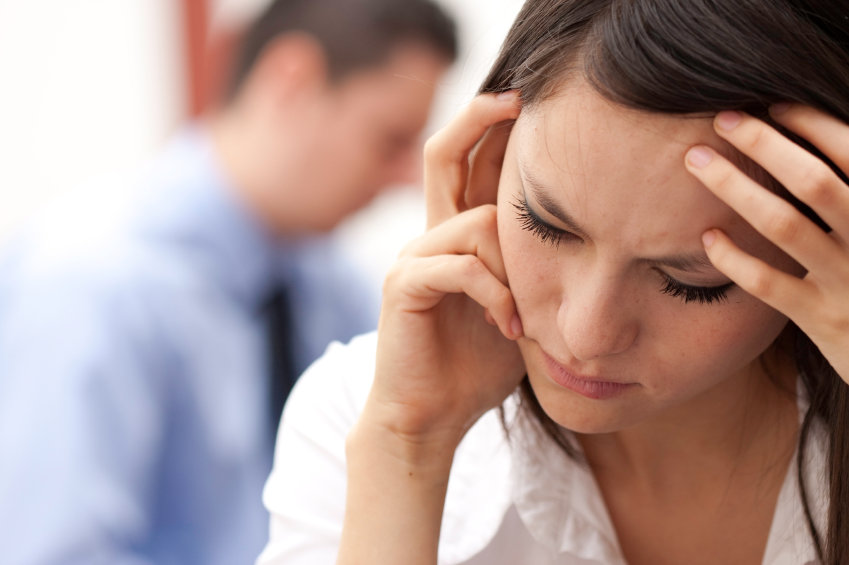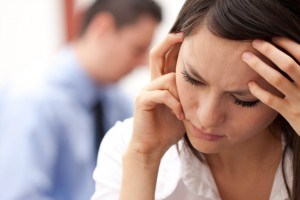 Most rebound relationships last 3-5 weeks (while this is certainly not a hard and fast rule, it's true for most scenarios).
That means that it's extremely likely your ex's rebound relationship will be over soon.
Once the rebound ends, your ex is going to have to face the reality of their situation — they're single, lonely and they no longer have anyone to keep their mind off of you!
While your ex has been delaying this inevitable surge of heartache and loneliness, you've already been dealing with those emotions.
Your ex's rebound just delayed this, and now that the rebound is over, these emotions will surface again.
---
Now Is The Time To Reach Out
When your ex's rebound relationship is over, it's time to pounce.  Because your ex is depressed and lonely–and because they just spent a few weeks dating someone who wasn't nearly as compatible as you were–you're probably going to start looking like a very good option.
In summary:
Your ex delayed the post-breakup depression by jumping into a shallow rebound relationship.
Your ex is now feeling sad and lonely, with no-one to turn to.
Your ex has probably realized that finding a meaningful relationship with a compatible partner isn't very easy.
You probably look like a very good option compared to their rebound.
So, with your ex in a fragile state and looking for a quick fix to heal their heartache, you can pounce on the situation by re-establishing communication with your ex.  Don't mention their rebound relationship, and don't tell them that you want to get back together.
Instead, simply start talking with them again. Keep it casual, friendly, and upbeat.  The goal is just to remind your ex that you're still around, that you're still a great person with whom they once shared a deep romantic connection, and that getting back together with you is an easy and fast way to make the emotional pain go away.
RELATED: Does My Ex Think About Me?
In a sense, then, you're using your ex's rebound relationship to make yourself look good. And you're subtly reminding your ex that love isn't an easy thing to find.
So, if you see your ex with someone new, don't panic — celebrate!  Because, if you play your cards right, their rebound relationship might just help you win them back.