It can be hard to separate the jerks and playboys from the real men.
These six indicators are a great first step if you want to know if he's serious about dating you.
Green flags mean that he's capable of a serious relationship.
---
What is a Green Flag?
Green flags are the polar opposite of red flags. Red flags are obvious signs that you should not waste your time on a guy.
So green flags are indicators that a guy is worth pursuing and may make for a great boyfriend if conditions are right. These signs don't guarantee that he's your soulmate, but they let you know that he's open to something more serious than "just hanging out."
1. He doesn't play games
Men who play games are trying to get in your pants, not win your heart.
Playing games includes things like saying one thing and doing another, standing you up on a date and then texting you at 1 am. Basically acting more interested in order to get close to you, only to back away immediately.
I'm not talking about waiting a couple hours to send a text message here. Real "players" tend to go from hot to cold really fast. They lie or stretch the truth and they can even be downright manipulative.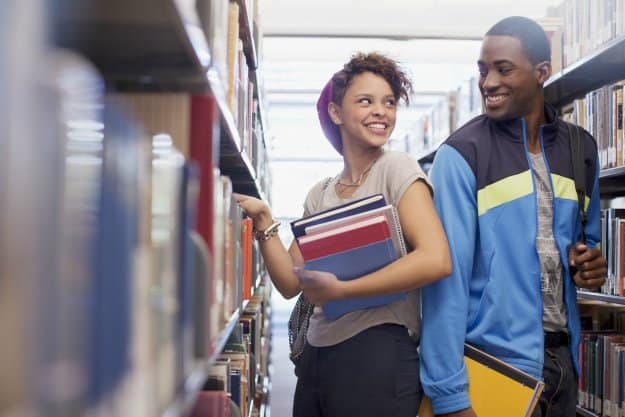 There's a good chance that a guy who plays games isn't even aware of what he's doing, but that doesn't mean that he's not responsible for his actions. One way or another, men like this have serious intimacy issues.
2. He's honest even if it's something you don't want to hear
This is something that separates the boys from the men. A boy is fast and loose with compliments and it can be tempting to believe everything he's saying. He will tell you what you want to hear in order to get close to you. He'll even lie about himself, claiming interests that he doesn't really have in order to attract your attention.
But a real man will be honest with you no matter what.
CASE STUDY: Julie
Julie is a phenomenal cook. She was top of her class at culinary school and she now works at a fancy restaurant downtown Vancouver, serving some of the fanciest people around.
Julie also dates around quite a bit. She has quite high standards when it comes to men because she's been hurt in the past by guys who turned out to be complete liars.
That's why Julie likes to test men to see how honest they are.
On one of their first dates, Julie offers to cook them a nice dinner. And then she totally throws her training out the window and makes the most boring, tasteless, and even downright gross meal she can come up with. Then she waits to see their reaction.
She tells me the guys who are willing to tell her the truth (that her meal is awful and they need to get takeout) are the ones she keeps around. The ones who smile and pretend it's delicious are who she kicks to the curb.
Now, I don't condone testing men. I think this is deceptive in itself and sets you up for failure (unsurprisingly Julie is still single) but I think that we can all learn a lesson here about how important honesty is in any relationship.
You need to know that you can trust the other person to be honest if you want to create a future together.
Now, there's always a fine line here. Some people will be out and out cruel and disguise this as "just being honest". That's not what I'm talking about. I'm talking about honesty that may hurt in the short term but in the long run, shows you that he has your best interests at heart.
3. He has flaws
Let me explain. Everyone has flaws and if it seems like he's perfect, it just means that he's good at hiding them. If he's not afraid to really be himself, warts and all, when you're around this bodes very well for your future.
It suggests confidence when a guy is willing to be open and honest about every part of him. And more than being imperfect, a guy who is even able to laugh at himself is a guy that you'll want to keep in your life for the long haul. Because laughing at yourself comes from a place of self love and it's that self love that will make him a better, more kind and more forgiving boyfriend to you.
4. He's not afraid to get serious
Obviously if a guy is willing to talk about the relationship, take steps to move things forward, and be faithful to you, these are all great signs for your future but this isn't what I'm talking about. The green flag here is the fact that he's able to take things seriously in the moment.
Like, he can talk to you about your hopes and dreams without cracking a joke. He can get real about his own past and the mistakes he's made. He can let you know what he's worried about and he'll listen to you vent about your bad day at work.
RELATED: Signs You've Found The Right Guy To Marry
There's obviously a balance here and not everyone is looking for a "capital S" Serious relationship but you need to know that he has the ability to be serious when it's necessary because if you want to stay together for the long haul, things aren't always going to be all fun and games.
5. He's there for you
A guy who is serious about you, is not just there for instant gratification. He's able to come through for you even if he doesn't feel like it. This includes things like driving you to the airport, looking after you when you're sad or sick, and attending family dinners that neither of you want to be at.
This is really what separates something casual from an actual relationship. And this one goes both ways. You need to be there to cheer him on even when you'd rather be doing anything else. I know so many people who don't understand this.
They just want all the fun parts of a relationship with none of the boring stuff. But when you get down to it, the boring stuff is what makes a relationship happen. It's in the things that may have felt tedious at the time that can become some of our most treasured memories.
And it's through staying together no matter what that you build a real bond that can stand the test of time in a way candlelit dinners never can.
6. He has his own life.
Yes, I know, you'd rather he only existed to wait on you hand and foot but unfortunately, that's just not going to work out in the long run. But seriously, I find that one of the biggest problems in modern relationships is the lack of a social life.
These days we expect our partner to be our everything and this can create a huge expectation that many people cannot live up to all the time. This is one of those things that you don't think about until it's too late.
Let me explain. When things are good, an extremely close romantic relationship can feel like magic. It's like it's just you and him against the world and your connection is stronger than steel.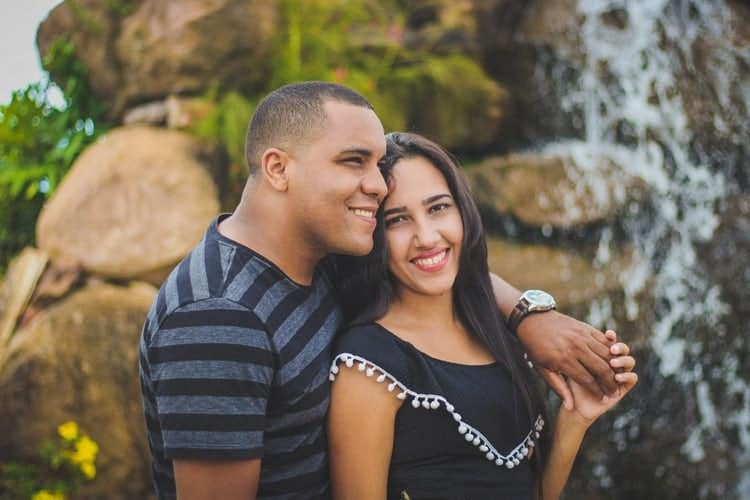 But it's when you go through a rough patch that this single minded approach can come back to bite you. If the two of you have no one to turn to when things are monotonous or downright hostile, then you can easily get caught in a negative loop and things will only spiral from there.
That's why you need a guy who has his own friends and hobbies outside of just hanging out with you. And you need to have the same. So if you want a lasting relationship, look to the other relationships in your life–with your friends and family–because they'll be the key to making this last in the long term.