Found a great guy but he just can't seem to be there for you the way you need him to be?
Is he dragging his feet, unwilling to commit to you in any real way?
Making a guy jealous activates the "hunter" centre of his brain which makes him want to win your love and trust any way he can. And the best part is he doesn't even have any idea why.
---
How To Make A Guy Jealous With Text Messages
I'm going to give you some powerful text messages to make any man jealous. All you have to do is copy and paste and watch him completely transform from distant and non committal to excited to see you as much as possible. Jealousy is a powerful emotion because it's a motivator.
The trick to making men jealous is to be subtle.
If he can tell you're trying to make him jealous, it won't work. It will actually have the opposite of the intended effect.
Another important element is to leave questions unanswered. Give him just enough information to make him curious. He'll fill in the blanks and this will make him even more jealous than if he knew exactly what you're doing.
Curiosity Breeds Jealousy
With this in mind, let's talk about our first jealousy text:
Sorry, I have plans
This one is simple but effective. It accomplishes several things. First, it lets him know that he's not your only priority. This is especially important with guys who won't treat you right or commit to you the way you deserve.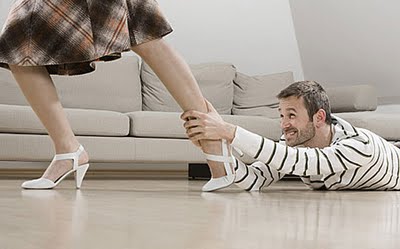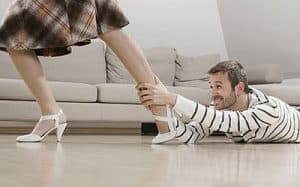 Next, it tells him that you're busy but you won't tell him why. His mind will run wild in this situation.
Is she mad at me? Is she seeing someone else? Don't elaborate and let him try to figure out where you are and, more importantly, who you're with.
It's important to be vague and let him fill in the gaps. Here's another jealousy-inducing text.
I've been out for dinner too much this week, let's just stay in
This is a great text. Not only does it tell him that you're low maintenance and relaxed, it makes him wonder about your dinner companions.
The Repeated Compliment
If these don't work, take a more direct approach. Here are a few to use when he compliments you:
You know, everyone seems to agree with you this week
You sound just like my coworker Greg
Thanks! I'm almost afraid to wear this outfit in public after the reactions I got today.
Mentioning other men can be a slap in the face to jealous guys, but sometimes that's just what they need. With this text you're saying "you're not special" and "I have other options".
Activate his insecurity to make him take action to get closer to you.
Do you have trouble texting men you like? There's no shame in it. Texting is a new form of communication and it takes practice. Click here to get a crash course in texting.
Use Your Ex To Make Him Jealous
My ex used to say…
This one is not word-for-word. You'll need to find the proper time and place to use it.
The point of this text is just to mention your ex, and that's it. It shouldn't be about how much better your ex is than him or how your ex was an asshole and you hate him. It's just about introducing him as a former presence in your life.
It's important to do this without being too obvious.
Wait for him to mention something that reminds you of your ex before dropping this in. The right kind of guy will recognize that your ex was a part of your life and he'll be happy you're comfortable mentioning him.
But by the same token, he won't be able to control the primal surge of jealousy that will fill him when you mention his name.
Limit this one or it'll look like you're still hooked on your ex. Trust me when I say that any mention of your ex will activate his hunter instinct, whether he knows it or not.
Text Other People To Make Him Jeaous
Shifting gears for a moment. Did you know that you can make your man jealous by texting other people?
There are plenty of ways to create jealousy in him by texting other people. This is only possible if you two have mutual friends, especially friends that are closer to him than they are to you. I'm not telling you to hit on his friends (necessarily).
Just drop subtle hints that you might be seeing someone else and that you're available.
Don't talk about him or ask about him. In essence, you want this friend to get the sense that he's not that important to you.
You can even mention being single (if you are). This is a risky move but what you're doing is laying the groundwork for jealousy and jealous men don't pull away or lose interest.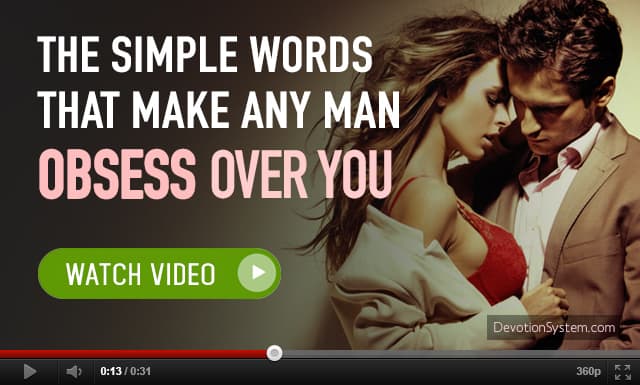 If this is someone that your man comes to for advice then chances are you're going to come up at some point.
When you do, you want this friend to give the indication that you're not head over heels for him and that if he's not careful, he might lose you.
Text Other People While You're Together
Another way to make him jealous is to text other people when you two are hanging out. This one is risky though. Do it too often and you'll look self-involved. But trust me when I say, he's going to wonder who you're texting in bed with him late at night and that's going to make him jealous.
Here's an easy one that you can use any time:
I had such a crazy weekend
This week has been crazy, but so much fun
Man, I could use a day at home. I've been really burning the candle at both ends lately
This one is more subtle but you need to give him the indication that you have a full life that he's just a small part of.
An ideal partner will like you more for having interests outside of just him but he's not going to be able to help being a little jealous and subconsciously work harder to earn a bigger place in your life.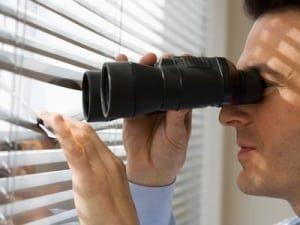 So by now you can tell that these texts are designed to elicit insecurity and jealousy in your man without him knowing that that's your intention.
You could call it manipulation but you know what they say "love is a battlefield" and sometimes you have to bring out the big guns.
These are tactics that I'd only recommend quite early on in the relationship when you're worried he's losing interest or he's hanging around but is unwilling to commit to something more real with you. It can also work if you're trying to attract a man and make him want you.
If used correctly, these texts can be a game changer but just know that there is always the risk that he might take offense.
Does He Like Me?
I've created a quiz that will tell you definitively if a guy likes you… or not.
Click here
to take the quiz and and discover his true feelings.