The best defense is a good offense, as the saying goes. It's good advice, not only in business, sports, or warfare, but also in relationships.
A Typical Unhappy Marriage
Two people meet, they get to know each other, and they fall in love over a period of time. Things seem perfect. They move in together, get married, and become a family. Over time, their relationship changes, particularly under the pressure of life's daily demands and routines. This is a common pattern that leads to divorce for many.
The couple, once in the early, exciting stages of love, often grow to live together more like brother and sister – they love each other, but not in the same way, and they no longer have sex, or only rarely. Sometimes they don't notice these gradual changes, and when they do wake up to them, it comes as a sudden shock.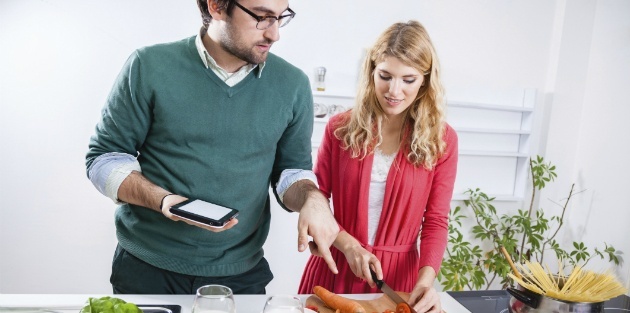 Suddenly comparing their present level of intimacy to what it was like in the early days of their relationship, they are stunned and often very unhappy about what's happened.
This shock can turn their world upside down, leading to deeper dissatisfaction and even, ultimately, to divorce.
It's a little like a sports team only realizing they're losing by a huge margin near the end of the match. Suddenly they wake up to the danger, but by then it's too late.
So what do I mean by "offense" in marriage? I mean offense against divorce.
It's important to always be aware of the state of your marriage and particularly the level of intimacy you share with your spouse.
By intimacy I don't mean just sex, or even sex at all, necessarily, although sex is an important consideration in a marriage. But don't be fooled, as many people are, into confusing sex with true intimacy. Sex can lead to greater intimacy, but it can also be a lazy substitute for it. People think "We're having sex, so our marriage is just fine." They check that box and think everything is going well. But sex is no substitute for real, honest communication between partners.
Save your marriage through communication
Offense against divorce begins with better communication. In fact, it begins, middles and ends with better communication!
Sex can be a part of better communication, particularly the expression of love and passion for your partner. But other kinds of communication are also vital.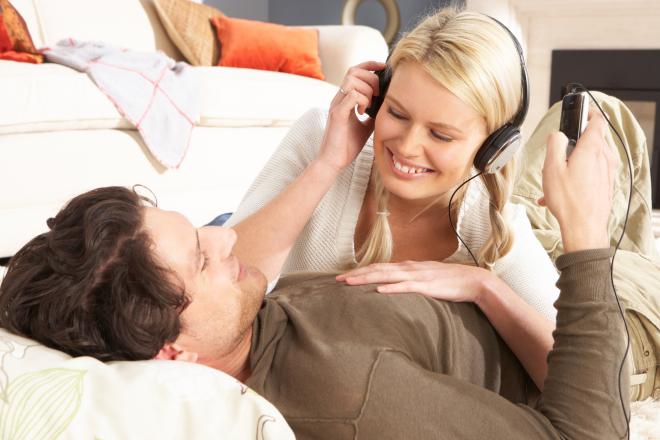 It's important to build a habit of healthy communication into your marriage from the start. Get used to talking to each other honestly about how you're feeling and about what's going on in your life outside of your marriage. Share your dreams and your disappointments with each other.
This doesn't mean coming home from work every day and subjecting your spouse to an hour-long rant about how awful your boss is, or about some other problem. It means checking in with them about your emotional state.
Many successful couples handle this by setting up a regular "check in" time with each other. It could be an informal thing, perhaps they take a walk together for half an hour once or twice a week and talk about how they're feeling, about the triumphs and disappointments of the last few days.
It's important for your spouse to know how you're feeling about work, about getting older, about being a parent, about your career, your dreams, whatever. That's what intimacy means – knowing another person very well.
If your spouse's dreams and their emotional state are a mystery to you, or if you are only aware when they are either overjoyed or angry, then you need to do some work on communication at the day-to-day level. If your own emotional state is a mystery to you, then you really need to start paying attention.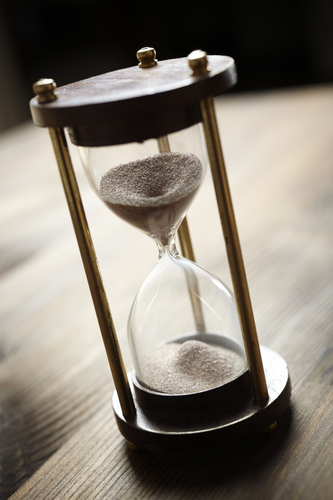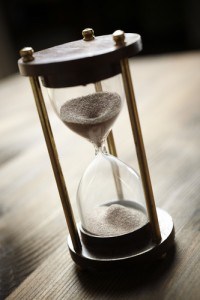 A more formal way to check in is to set aside a time at least once a week to check in via turn-taking. Get a timer if you need it, and take turns talking for two or three minutes. Don't talk to your spouse when it's your turn to listen.
Talk about yourself and let them listen. It's not a dialogue at this point. You talk, they listen and are silent. Then it's their turn to talk, while you just listen. Say what's on your mind, and talk about how you're feeling.
With that said, when working on a healthy marriage, there's one vital step that people almost always overlook. This is because it seems so obvious that it's almost unnecessary but it's not. You need to sit your husband or wife down and say these five words:
"I don't want a divorce"
Explain to them that you love them, you want to stay together forever, and you're worried that the path you're on now will lead to divorce.
It's easy to skip this step because we'd rather pretend that everything is okay. We're afraid if we say it out loud, it will suddenly become real. But guess what: it is real. Your marriage is in trouble and pretending like it is not will not fix anything.
Often just having a frank and open discussion with your spouse about what's not working will get things back on the right path.
Does separation ever work?
People in broken marriages often see separation as a possible solution. I'm here to tell you this is a mistake.
According to a study by the American Sociological Association, 80% of separations end in divorce, most within three years.
This is not because of the separation in itself but because often people separate because they're unwilling to put in the work to fix the marriage.
Separation is not the solution to your marriage problems but it can offer certain advantages over traditional methods. This is because separation gives you both space and time.
Space free from the relationship lets you reflect on what isn't working, your personal marriage strategies, and why you got married in the first place. This distance from your spouse, while painful, can be vital. It allows you perspective on the relationship you didn't have before.
Separation can help in cases when you're putting a lot of pressure on each other to improve. If done properly, a separation can be the wake up call you need.
This is especially true if you are fighting a lot and getting antagonistic with one another. Think of the separation as a chance to cool off. Really think on why these fights happen and the steps you can take so they don't escalate to this level.
Can My Marriage Be Saved?
This is a question I get a lot. "How do I know if my marriage is beyond saving?"
There's no hard and fast answer to this one. I wish I could say that if you're still sharing a bed that your marriage will never end or if she cheated then it's definitely over. Every marriage is different and this means that there's no way to be sure when it is beyond saving.
But there is one thing that you can count on: the fact that you're asking this question is a very positive sign for the future of your marriage. Your marriage is only over when both of you have lost hope. If you're still fighting to make things work, you have a good shot at mending your marriage in a way that works for you.
While it's a good sign, I think "can my marriage be saved?" is the wrong question to ask. I think what you need to be asking, even if it's hard, is this:
Why should we get divorced?
You know why you got married, now look at the other side. What are the reasons that the marriage isn't working. Is there an argument to be made that you should divorce?
This means being honest about your compatibility with this person (or lack thereof). Think about the things that you both are doing that has brought your marriage to the brink of divorce. Are either of you likely to change? Could you learn to live with it?
And finally, you need to ask yourself, "is it worth it?" Are you willing to put the work in to salvage things and be happy. There are many cases where a marriage could be saved but it would come at the cost of one or both of the spouse's goals, happiness, or security. Does this sound like your marriage?
Most of the time couples look deeply at these questions they find that the things that have been pulling them apart are nowhere near as powerful as what brought them together.
Building a Happy Marriage
Building a happy life together comes back to clearly understanding your own and each other's emotions. Being able to name your feelings — having an emotional vocabulary — is important.
What's the difference between overjoyed and happy? What about embarrassed and ashamed? Cautious and shy? Nervous and afraid?
Learning the subtle differences for all these different feelings will make it much easier for you to express yourself. If all you know is happy, sad,and angry, then you're like a painter trying to paint with just three colours.
You'll learn to understand yourself better if you have more words to name the complex and mysterious feelings you have. Knowing your own emotional state better is an important part of communicating more effectively with your spouse.
You and your spouse don't have to have any follow up conversation when you're done sharing with each other. After you've each taken a turn, or two, or three to talk, you can go on with your day. But you will have a good sense of how your spouse is feeling, and that will change the way you interact with them.
Their feelings won't be a mystery to you, and you are far less likely to be given a sudden shock when your spouse suddenly says, "I'm unhappy."
Building regular communication into your marriage is one of the best defenses against that unconscious drift into divorce that destroys so many promising relationships.
Your communication practice will ultimately make it easier for you to keep in touch about all the other things that are important to keeping your marriage going, from the mundane affairs of chores and housekeeping to the ethereal stuff of dreams you have for yourself and your family in the future. It's important to talk about those, too.
Even if you don't know if those dreams – a vacation in Fiji, say, or buying your own house with a big backyard, or making partner at your firm, or having children – can come true, it's important to talk about them and make sure your partner knows about them, too. Your dreams are part of you, part of your psychology and your personality, and they're a good, positive part of yourself to share with your spouse.
"Know your enemy and know yourself, and you will never be defeated." That's an old military maxim from Sun Tzu's The Art of War.
In terms of marriage, it could easily be rephrased as "Know your partner and know yourself, and you will never get divorced".