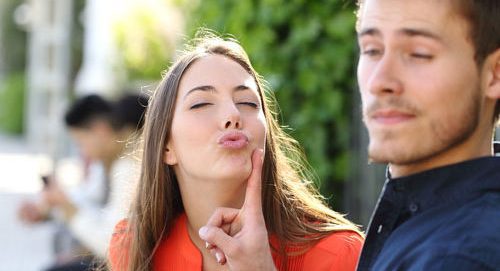 Does your boyfriend always seem to be too busy?
Do you feel like an afterthought?
Do you have to bug him to get him to spend any time with you?
It doesn't have to be this way. I'm going to tell you what to do when your boyfriend won't make time for you and how to change your relationship for the better.
Why Your Boyfriend Doesn't Make Time For You
Stick around and I'll guide you through a simple Quality Time Diagnostic that will determine if your relationship is in trouble. Then I'll give you My four-quadrant method to maximizing one-on-one time with any man.
---
I'm here to tell you how to deal with a problem that I've been hearing about more and more lately. It starts with a message I got from one of my fans:
Dear Amy,

Thank you so much for your help over the years!! Thanks to your videos I was able to land a great guy…or so I thought.

We've been together for six months now and basically things are getting serious. We just moved in together and at first I was so ecstatic. But since it happened, he hasn't been spending any time with me. It seems like he always has something better to do and he says that he wants to but it doesn't feel like he really does. What should I do?

Signed,
Kailey
It's not the first time I've got it and I know it won't be the last. So I was inspired to make a video for anyone who's ever felt like Kailey does right now.
Here are a few things you need to ask yourself if you aren't happy with the amount of time your guy spends with you. This diagnostic is based on case studies from hundreds of real relationships that I've dealt with in my time as a relationship coach.
The Quality Time Diagnostic
These are now the first questions I ask any time a client is looking for more quality time in their relationship. Feel free to pause the video if needed and really take your time answering these questions as they're a vital tool in the process.
1. What are my expectations?
How much time would you like to spend together? How often would you like to talk? What are some non-negotiable events or plans that he needs to be there for?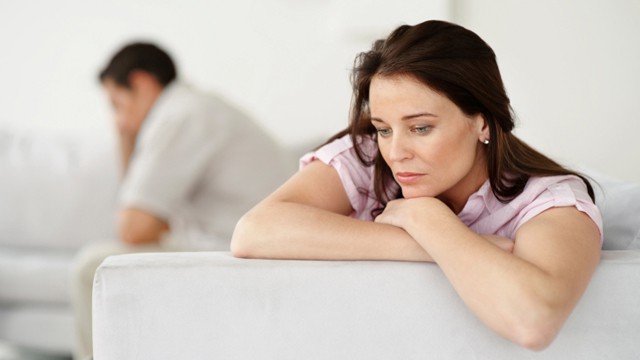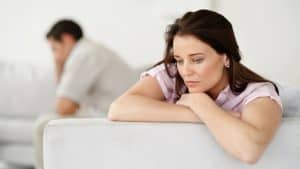 I'm not saying your expectations are too high but I do know that it's important to figure out what you want before you can try to get it. With that in mind, imagine your perfect week.
How much time would you two spend together?
Do you think this is reasonable to ask for?
I think one of the most overlooked parts of relationships is the different expectations we each have and never voice.
And more broadly speaking, ask yourself "what do I want from this relationship?" I've noticed that a lot of people want their relationship to solve all their problems and to be the main source of happiness in their life. This can put too much pressure on your guy and yourself to be this perfect couple.
Closeness will come with time but you also need to make sure you continue to build other relationships and find different sources of happiness. This is the best path forward for yourself and your relationship.
2. Is he busy or just not making an effort?
If he's always flaking on plans, never asking you out first, or disappearing for long periods of time then this might be a clear indicator that he's not making an effort. This could mean that he's pulling back from the relationship, that he doesn't want to spend as much time together as you do, or that he's just not very considerate.
If he has a pretty demanding job and plenty of responsibilities and obligations on top of that, then maybe he really is just busy.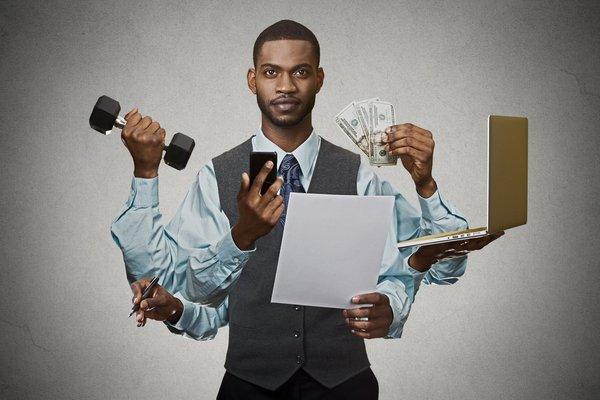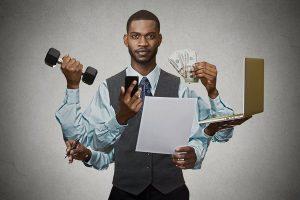 I'm going to say something controversial here…
Does it really make a difference whether he's busy or is not making an effort?
Bottom line: if he isn't there, he isn't there.
I know a lot of girls whose boyfriends or husbands are always busy and can barely make time for them. They all have this time on the horizon that they can finally be together as much as they'd like.
Maybe he's going to be finished this big project at work, the busy season will be over, or he'll just start finally making time for her.
RELATED: Long Distance Relationship Advice
But more often than not, this time never comes. Busy people tend to only get busier. If this is your guy then you need to be realistic about how much you can expect to be together and whether or not you can be happy with that?
There are plenty of women who want a guy who is driven and ambitious.
These guys can often struggle with priorities and work-life balance.
It's nice when your guy has a reason to leave the house in the morning and a job that he's passionate about but sometimes it's not worth the trade off.
3. Have we talked about it?
This is true of every problem in a relationship: talking about it and being honest is almost always the answer. Often these problems are something that he isn't even aware of.
Not everything needs to be a crisis but if it's something that's coming up again and again and you know it's not going to fix itself on its own, then that's really your only option.
Instead of letting it build up and then exploding, get to it as soon as possible.
This way you'll be more able to keep your cool and communicate what the problem is. This is a much better option than nagging or ignoring your feelings.
Don't phrase it as a problem. Tell him "I'd like for us to spend more time together."
Ask him if he'd like the same thing and if he does then try to figure out some ways to make that happen.
4. Is there an end in sight?
Think of it like a long distance relationship. Is the thing keeping you two apart just temporary?
As I said, many people think that things will be different eventually but that's often not the case.
They just don't want to face the truth. But there are some situations when people are kept apart for good reason.
Maybe it's tax season and he's an accountant. Maybe he's going through something personally. Is there something that is separating you that will not last for much longer? If you're not sure, ask him.
5. Is he taking me for granted?
This is a big one. If he's not spending enough time with you or blowing off plans then it could be that he's taking you for granted.
You need him to know that you're not going to stick around if he mistreats you and that you deserve better.
Questions are good but what are some actions you can take to make him spend more time with you?
Maximizing One-On-One Time
I'm going to share with you the four-quadrant method for maximizing your one-on-one time with any guy.
1.Less is the path to more
The first quadrant isn't about taking action, it's about slowing down. You need to reach out to him less than you have been.
This seems counterintuitive–if you want to spend more time together, why would you spend less time together? But it really works. We can get into a cycle where one half of the couple is the one making the plans. This can create a pretty stagnant relationship.
If you stop making all the plans then suddenly the ball will be in his court.
This will force him to wake up and think of ideas for dates and hangouts. This can jumpstart the relationship and end up with you two spending even more time together.
Plus, it's a great way to get him to stop taking you for granted.
Text Chemistry Program: 
Is texting like pulling teeth? I've created something just for you. My one-of-a-kind
Text Chemistry Program
will give you the skills and the confidence to talk to any guy over text, Tinder, or online. I reveal the secret to making any man not only lust after you but love you with all his heart in just a matter of weeks! It doesn't matter what you look like, he won't be able to even look at his phone without seeing you in his head.
Check out my free video
now to find out more.
2.Flowers in bloom are the ones we pick
Be exciting!
This is especially true early on in a relationship. If you want him to want to spend more time with you, be someone who you'd want to spend more time with. This means being more spontaneous, changing the game plan. Do new, exciting things together. Get out of your comfort zone.
You can even do things like this without him. The more of an exciting life you lead the more you'll have to talk about when you see him and the more he'll want to be a part of your adventures.
3. Choose yourself and he will too
The third quadrant is about investing in yourself.
Instead of focusing so much on what he's doing, how you can get him to spend more time with you and how to fix this, put the focus on you.
You have this free time that you'd like to be spending with him but it's not happening.
RELATED: Why Do Guys Pull Away and Lose Interest?
What are some things you want to do that you haven't been doing?
Is now the time to finally start that hobby you've always been interested in? Relationships go up and down so chances are this will work itself out. For now, make the best of it by investing in yourself on a daily basis.
4. Communication brings you together
The fourth quadrant is where you need to get on the same page.
Tell him your expectations and if he can't meet them, don't stick around.
It's tough but you don't want to be with a guy who can't give you what you need, no matter how much you love him. And don't worry, if you're firm and open with your expectations, he'll fall in line.
Let's face it, men can be dense sometimes and they're pretty bad at picking up on cues. If you tell him exactly what you want, you'll have the best shot at getting it. And that's the truth.
This is the most important advice I can give you…
Don't let it reflect on your self-worth.
If he can't give you enough time to fulfill your needs, it doesn't matter if he's busy saving the world, you have the right to be upset. This doesn't make you a bad person.
If you're someone who values your independence and alone time and you're okay with some inconsistency and not always being able to reach your boyfriend or husband, that's great too. It doesn't mean you're a doormat or a pushover.
If you can put aside these feelings and recognize your own value then you'll be alright no matter what he does.