Sometimes relationships end for good. Is it too late to get your ex back?
Not every breakup lasts forever.
There are certain situations where you can and will win your ex back after breaking up, even if it doesn't seem like it right now.
But there are also relationships that are past the point of no return and can not be saved.
Let's go through a simple method and find out how to know for sure if it really is too late to get your ex back or if you still have a chance.
---
Let's start with the hard truth of the matter: time is definitely a factor when it comes to your chances of reversing a breakup and getting a second chance with your ex.
Typically, with a few exceptions (more on that later) the longer it's been since your breakup, the more challenging it's going to be to win back your ex.
Is It Too Late To Get Your Ex Back?
That being said, just because it's been many months — or even years — since you broke up, that doesn't necessarily mean that you've got no chance of getting them back.
In fact, just last week I've helped clients re-unite with their ex after more than 6 years apart. If you want my personalized advice you can sign up for my one-on-one coaching right here.
Unfortunately, though, there's really no question that time is not your friend in this situation… and if it's been a year or more since you broke up, there's a good chance you'll need to start thinking about moving on and letting go of your ex.
Here are a few of the signs that it may be too late to get your ex back.
1. Your breakup involved mental or physical abuse
If your relationship ended severely, where abuse of any kind was involved — or if one partner suffered from extreme mental instability — the chances of rekindling a successful relationship is close to zero. So is it too late to get your ex back? Most likely.
In addition, if your relationship with your ex was toxic, then I would never suggest reconciliation. The truth is that this relationship should have never started in the first place.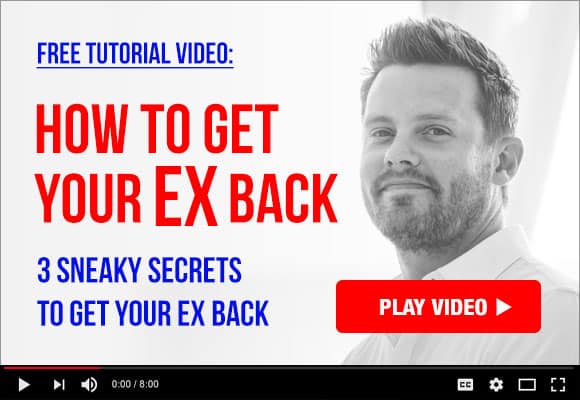 While many relationships can be saved, in situations like this one I suggest you move onwards and upwards because it's too late to get your ex back.
And in cases where abuse is involved, or things are extremely hostile between you and your ex, my recommendation is almost always to give up on this person and move on to someone you're more compatible with.
This is not only because you two could do more lasting damage to one another but also because chances are you two had a very good reason to break up in the first place.
2. There have been multiple cases of cheating or infidelity
If you were the victim of being cheated on multiple times, or if you were the one that was doing the cheating, then the chances of you getting back together with your ex (and have a healthy relationship) are very slim.
This shouldn't really be surprising. Even in the unlikely event that you are able to get your ex back, don't expect the relationship to last long.
I have coached couples battling through affairs or spates of infidelity and it is possible to completely salvage a toxic relationship like this, but these instances are rare and I often encourage my clients to simply move on.
3. Your ex is in a new, serious, long-term relationship
If your ex is in a new relationship, is it too late to get your ex back? Oftentimes, it can be difficult or impossible to win them back if this is the case. If your ex is in a new relationship then it's best to take a step back.
I find in this case that you don't actually miss your ex, you miss what the two of you had together and are upset at the idea of someone else filling the role you once filled.
Just remember, trying to break your ex and their new partner is only going to push them closer together–the opposite of what you're trying to do.
The likelihood of you two getting back together only decreases the stronger their new relationship is. That's why, if your ex has re-married already, you need to accept that they're gone for good as difficult as that may be to hear.
4. You've already begged, pleaded, and harassed your ex
Sometimes, I find my clients after they have already made a number of critical mistakes. This typically happens when people think that they can just "go it alone" and figure out how to win back their ex on their own instead of signing up for my coaching program.
Unfortunately, what most people assume is the "right way" to get their ex back is usually the exact opposite of what you should actually be doing.
RELATED: 4 Signs Your Ex Still Loves You
Think of it this way: when your new iPhone stops working, you're not going to try and repair it by yourself, are you?
Of course not. You'll just take the phone to an expert who actually knows how to safely take it apart and repair it properly, right?
The same thing goes for breakups and relationships… you need to know what you're doing, or else you'll likely end up making major mistakes, such as begging and pleading your ex to come back for months on end.
---
---
This type of post-breakup harassment is guaranteed to hurt your chances of ever getting them back, especially when it's been a year or more since the initial breakup. The truth is that you're looking to make your ex chase you and your actions up to this point have only pushed them away.
If you don't know what you're doing, then trying to get your ex back on your own will most certainly blow up in your face.
And if you've been doing this for several months, then your window of opportunity rapidly closes.
That's not to say it's definitely a lost cause at this point, but these types of mistakes are definitely going to make it less likely you'll be able to get them back. So sign up for my coaching program today to get personalized help with your ex.