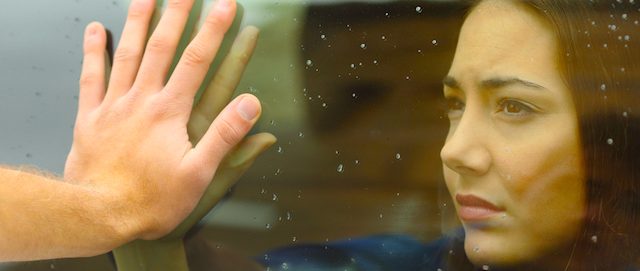 Today I'm going to explain 7 things that will make your ex want you back.
If you're hoping for a second chance with your ex, then you'll want to use ALL SEVEN to your advantage.
This information is based on psychological principles as well as over ten years as a breakup coach.
---
Things That Make Your Ex Want You Back
On some level, your ex definitely already wants you back. If they didn't, they'd never have been with you in the first place. Let's talk about how you can use this to your advantage to push them over the edge and make them come running back to you.
#1 – Forgetting About Negative Memories & Logical Reasons For The Breakup
When your ex forgets about many of the negative aspects of your relationship — as well as whatever 'reasons' they used to justify the decision to break up — they're obviously going to be far, far more likely to consider getting back together.
Now, this is going to happen on its own with time. All humans are hard-wired to forget negative memories and emotions more quickly than positive ones.
It's a natural coping mechanism that allows us to get back to life after a traumatic life event like a breakup or the death of a loved one.
In the case of your breakup, this is going to be true for your ex as well — as time passes since the breakup, he or she is going to slowly start to forget about some of the negative aspects of you and your time together.
Now, don't get me wrong, your ex isn't suddenly going to forget that you cheated on them a week after breaking up, but, with time–and assuming you don't make mistakes that will bring those memories and feelings back to the top of your ex's mind–they're naturally going to think about those things less and less frequently, and they'll slowly start to care less and less about them.
RELATED: Ten Things You Must Do After No Contact
Similarly, most people will justify ending a relationship by coming up with logical reasons that you should no longer be together or that they'll be better off on their own. But again, over time, they'll start to question those 'reasons' in their own head.
As time passes, the bad parts start to seem less important, the negative memories fade, and they will no longer be as confident that those "reasons" really did justify breaking up.
#2 – Missing You
This one is pretty obvious, I think… if your ex is missing you — if they feel lonely and empty with you suddenly gone from their daily life — they'll be hurting and wishing you were there to numb their pain.
After registering for my 1-on-1 coaching, many clients ask me how they can make their ex miss them. And it's a good question, because as I said, an ex that misses you is much more likely to cave in to their own heartache and ask to get back together.
The answer to that question is simple: you need to employ No Contact as soon as possible, and for 30 days or so in most situations. This is the ONLY way to make someone miss you… nothing else is going to magically make your ex wish you were still around.
You need to be GONE from their life, as much as possible and as quickly as possible after breaking up, to maximize the chance that they'll miss you like crazy.
Think of the breakup from your ex's perspective… it's a lot like drug withdrawal for an addict. By cutting your ex out of your life entirely, rather than continuing to talk to them or see them regularly after breaking up, you're making the post-breakup emotions as painful and as real as possible for your ex.
It's a lot harder to let go of something or someone you love if they're suddenly snatched away from you out of the blue, and No Contact is designed specifically to give your ex a "cold turkey" breakup experience. Often times, this by itself can be enough to make your ex beg to have you back.
This is also one of the reasons why I advocate for a 30-day No Contact period — studies seem to suggest that a month or so after breaking up is when those feelings of "missing you like mad" will peak for your ex.
#3 – FOMO (Fear Of Missing Out)
I'm sure you've heard of FOMO, or Fear of Missing Out. We all know the feeling… you see photos on Instagram of your friends out having fun without you, and you wish you were there. You wish you weren't missing out on the fun times they're having without you.
You can use FOMO to help win back your ex. In fact, it can be an extremely effective tool to help change their mind about breaking up and shift their mental perception of you as a romantic partner. If your ex feels that they're missing out on fun times or a great connection by no longer having you in their life, they'll want to fill that void by taking you back.
There are several ways to do this, but the single best way is simply to make sure you live your life to the fullest in the first month or two after breaking up. Resist the urge to lie around on the couch moping about the breakup, and instead seize the opportunity to turbo-charge your social life, get ahead in work or school, pick up new hobbies, travel or go on adventures with friends, and so on.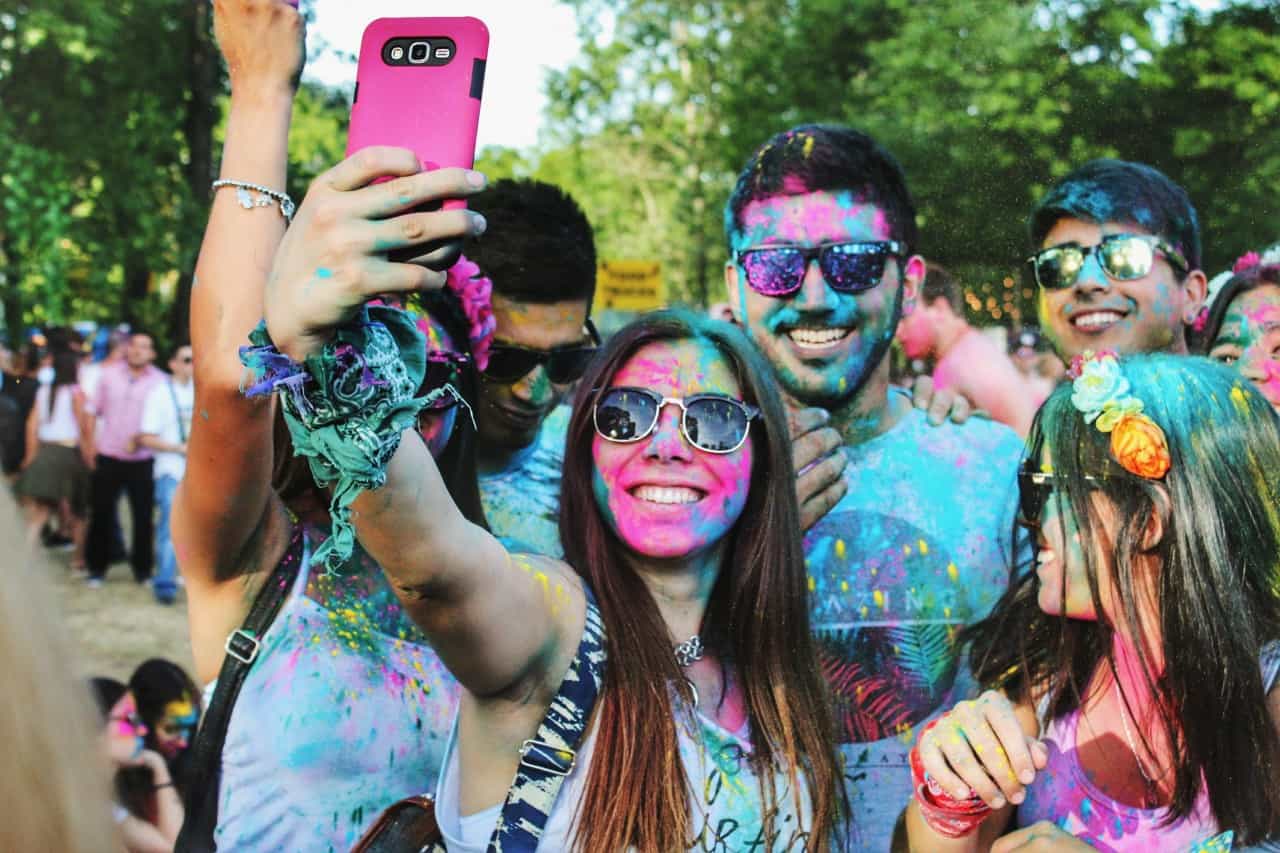 Just by living a fun, interesting life… by being social, spending time with friends and bettering yourself… you'll be showing your ex what a fun, exciting life they're missing out on by letting you go.
Your ex is going to find out about this type of thing one way or another eventually, but you can also help showcase how awesome your post-breakup life has been by posting some subtle photos on social media or in group chats with your ex and other mutual friends… just casually post some photos from a fun weekend trip with friends, do a bit of humble bragging about your recent accomplishments, talk up a friend publicly, etc.
Don't do anything that will appear out of character that will potentially make your ex think you're doing this specifically so they'll see it… be subtle, but don't be afraid to share how awesome your life is after the breakup and how quickly you're moving on.
Your ex will almost certainly feel some FOMO when they find out, and they'll second-guess whether it was the right choice to let someone so fun and interesting walk out of their life.
#4 – Jealousy
One of the things I advocate in my best-selling program, The Ex Factor, is called "Covert Jealousy". This is a tactic where you use a bit of subtle jealousy to make your ex want you back, and when applied correctly, it's an incredibly effective technique.
Inciting jealousy is simple: meet new people of the opposite sex, go on a few casual dates (even if you don't feel ilke it right now), and crank up your social life in general.
Like I mentioned earlier with FOMO, you can use social media to your advantage here. Don't be too blatant or obvious about it, but you can post a photo on Instagram of you with your arm around a 'new friend' having fun.
You can also just mention in passing when talking to your ex that you've been hanging out with a new friend of the opposite sex, but don't say that you're dating or that this is your new girlfriend or boyfriend.
Just leave out any details to create some mystery and intrigue that will make your ex wonder who this new person is and whether or not you're dating.
#5 – Sexual Tension
Look, unless you've suddenly gained 50 pounds and turned into a troll since the breakup, your ex is still going to be physically attracted to you even though you're no longer officially together.
Assuming your sex life was healthy when you were still a couple, they'll also be missing that intimate connection.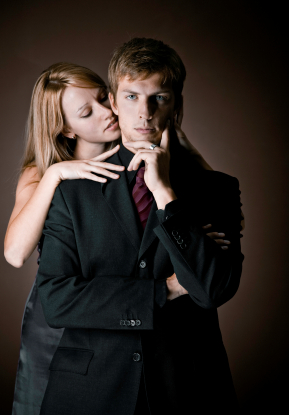 By looking your best whenever you see your ex in person after the breakup, and by using some basic flirting skills and playful touching with them, you can help stimulate those feelings of attraction and sexual desire in your ex.
Don't be afraid to touch them (without being creepy or overly forceful about it), drop a sexual innuendo or inside reference to a steamy time you shared together in the past… just remind them, subtly and flirtatiously, what they're missing out on now that you've broken up.
Sexual tension usually isn't enough by itself to make your ex want to get back together, but it sure can help. The more they want you and feel sexually attracted to you, the more they'll be willing to forget or ignore in order to satisfy those cravings.
Generally speaking, you don't want to give them what they're after — sleeping with your ex is only appropriate in certain situations.
But you do want to make them WISH they could have you back in their bed, as that's going to give them one more reason to consider giving your relationship a second chance.
If you don't know when it's OK to think about sleeping with your ex again, or whether doing so will help your chances of getting them back, visit my coaching site and register for a month of my personal coaching. You'll be able to share all the details of your situation with me and we'll work out a plan together to ensure you avoid making any mistakes and maximize your chances.
#6 – Changing Their Mind About Your Potential Long-Term Future Together
If your ex has decided they want to break up, they clearly don't see you in their long-term plans. For whatever reason — either because of a loss of attraction generally or for specific, concrete reasons — they don't see you as the right person for them in the long run.
By changing that perception — by showing your ex that the 'concerns' they had about your potential future together aren't as significant or insurmountable as they had previously thought — they'll be a lot more willing to consider a future where you're together as a couple.
This can mean apologizing for things you did to hurt them in the past, and making it clear you understand how your actions were unacceptable and that you've learned your lesson.
Your ex will need to understand that things could be different in the future if you were to get back together, and that whatever reasons they had for the breakup — whatever problems they focused on that led to them deciding you're not the right person for them in the long-term — aren't nearly as bad as they had previously thought.
Ex Back Quiz:
I've created a quiz that will give you real time results on your chances of winning back your ex. Pretty cool, right?
Click here
to take the quiz and begin the process of winning your ex back… or moving on.
If you had issues with being overly jealous during your time together… or if you were too clingy or needy and pushed them away with that type of insecure and unnattractive behaviour… then you will absolutely need to apply No Contact and show to your ex that you're not like that any more, and that things can be different if they gave your relationship another try.
At the end of the day, if your ex is sufficiently attracted to you — if they think of you as a great catch that they won't be able to easily replace with someone new — they'll be willing to overlook any other minor issues that led them to break up in the first place.
#7 – Regret
This one doesn't need much explaining, but if your ex feels a sense of regret about losing you… if they regret not giving things another chance before calling it quits for good… they're obviously going to be much more likely to consider taking you back.
By applying everything I've talked about here, as well as all of the key techniques and practices that I describe in detail in my Ex Factor program, you should be able to incite those feelings of regret in the back of your ex's mind.
Even if they simply regret hurting you by breaking up, that alone can help you change their mind and take you back.