You want your ex back.
They want nothing to do with you.
The only way to change their mind is to change yourself.
Keep reading to learn how to show your ex that you've changed since the breakup.
This is a key step to getting your ex back. By subtly and subconsciously dropping hints that your life since the breakup has been absolutely awesome, you're going to shift the way your ex thinks about you, and cause them to second-guess the breakup.
---
Show Your Ex You've Changed
OK, now, first let's quickly talk about WHY you need show your ex you've changed… and how it helps you get a second shot with them.
First of all, as I cover in my Ex Factor Program, there's no way to 'talk' your way back into your ex's heart.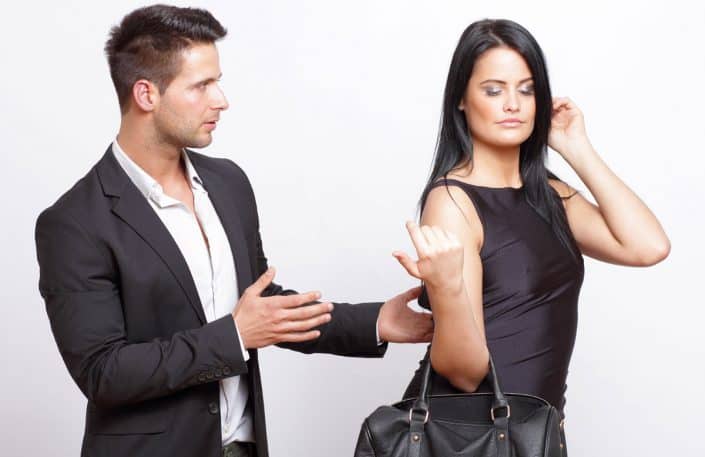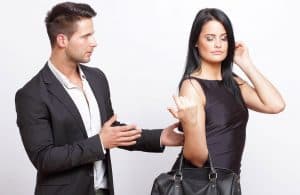 You can't use rationale reasoning or logical arguments to make them love you again. It's simply impossible.
The real key to winning them back is to change how your ex perceives you.
At the time of your breakup, your ex probably didn't have a very positive image of you in the back of their mind. Even if the breakup was friendly and there wasn't any drama, he or she probably still thought of you as "needy" or "clingy" or "just not right for me".
Negative events and memories came to mind first when thinking of you, not happy memories and positive stuff. That's especially true if you've made some mistakes and done some begging or pleading since the breakup.
RELATED: How To Get Your Ex Back
So, in short, we know that when your ex hears your name, he or she is thinking about negative stuff when we really want them to be focused on the positive memories and your positive qualities.
You can change this in a couple of ways. In addition to working on improving your own life and making positive changes that your ex will notice, (more on that later) there are some sneaky mind games to trick your ex into taking you back.
What are the kind of 'self improvement' changes you should make and show off to your ex?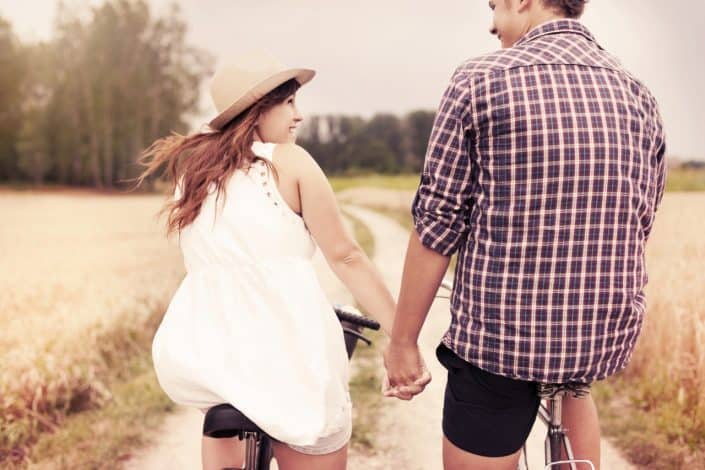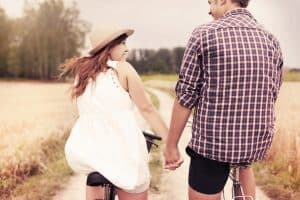 You're looking for the type of life changes that your ex will shift your ex's feelings about you, subconsciously, and make them think…
"Wow, my ex really is moving on quickly and living a fun, exciting life since the breakup… I wonder if I made a mistake walking away from our relationship."
The hard part is letting your ex know about this stuff without it being overly obvious.
You don't want your ex to know that you're doing this stuff because of them…. The means by which your ex finds out about these things needs to be natural, not forced.
That means you shouldn't just pick up the phone and call your ex to brag about your awesome new life… instead, you need to find ways to drop hints that they can't possibly miss.
Show Your Ex What They're Missing
The key word here is 'subtle'. If your ex can tell you're trying to impress them, it won't work.
Leverage social media.
This is the single easiest way to demonstrate your awesome new life without being unnatural.
Simply post some pics of you doing something fun, hanging out with new friends of the opposite sex, etc. If you can get other friends to tag you in their photos on Facebook or Instagram rather than posting them yourself, that's even better. Social media is a powerful tool during a break up.
Don't post tons of pics and brag in your posts on social media if that's totally out of character for you… just do so naturally.
Trust me, if your ex is still a 'friend' or still 'follows' you on social media, they'll see the posts and get the message. If this isn't an option because you've been blocked or you're not a social media person, then there's other options too.
Drop hints through mutual friends.
Maybe you and your ex shared a circle of mutual friends. If you're still friends with this crowd, just hang out with them sometime and briefly mention some of the changes you've made to your life since the breakup.
---
---
Talk about a new friend you met, a date you went on, or a recent life accomplishment.
Be natural, don't brag.
If you do this properly, it can be very effective, especially since your ex will often be asking about you when he or she sees these mutual friends. Again, be subtle, but be sure to share a few updates of your awesome new life.
Drop subtle, casual hints when speaking with your ex.
If you're not employing my No Contact strategy right now, or if you have an unavoidable encounter with your ex, you can simply mention something that will get the point across to your ex.
For instance, let's say you see your ex at a work party, and he or she asks you how you've been… you can say something like
"Really good thanks… been super busy lately, I joined that photography club I told you about and met some awesome people who I've been doing weekend trips with."
See how you've just been honest and relatively humble, but dropped a very obvious hint at how your life has changed for the better?
You can even say something more blunt, like
"Hey! Guess what? I finally went skydiving with my friend Kate this weekend!! Anyway, just to share the news cause I knew you'd be proud, haha."
Make changes to your appearance.
If you get a new haircut, lose 10 pounds, or update your wardrobe, your ex will notice when he or she sees you.
You can post pics on social media or wait until you see your ex… either way, showing them those changes is an awesome way to get the point across without saying a word to your ex.
Even minor changes can be enough to make your ex subconsciously re-evaluate their feelings about you.
There's other ways you can get the news to your ex as well, but those four I just mentioned are the easiest and most effective.
The key is to make sure you come across as positive, happy, and enjoying an exciting, active life… especially your social life.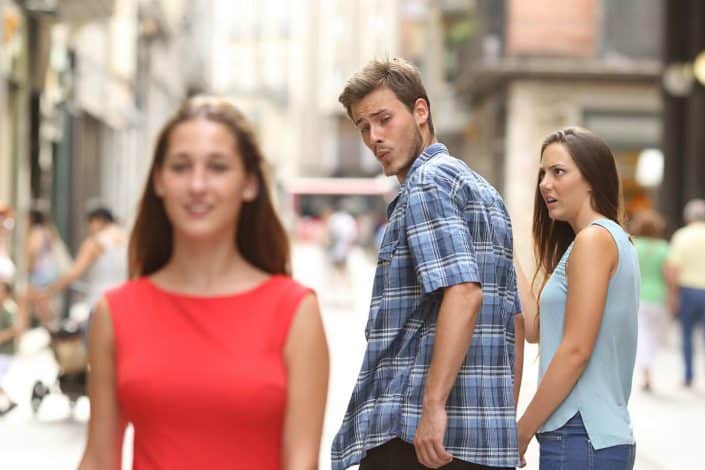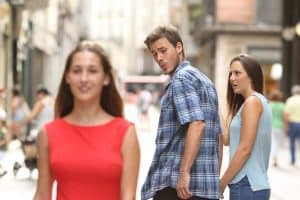 Make sure you're not sitting at home crying about the breakup, because that's what your ex expects… they'll be stunned to hear you've made new friends, dropped some weight, joined a karate class, taken a trip to Paris, and so on.
As silly as this stuff may sound, focusing on yourself and making sure you're as attractive as possible in the eyes of your ex… making sure your life is in order, and you're back to being an exciting, interesting person again… can make a huge difference to your chances of getting back together.
Your ex will expect you to be the same person they broke up with, but you'll shatter that belief and make them second guess their perception of you.
This causes doubt, and puts urgency into your ex's mind because they'll see you thriving and wonder if you're already moving on.
You'll have plenty of interesting and new stuff to talk about and brag about when you see your ex again.